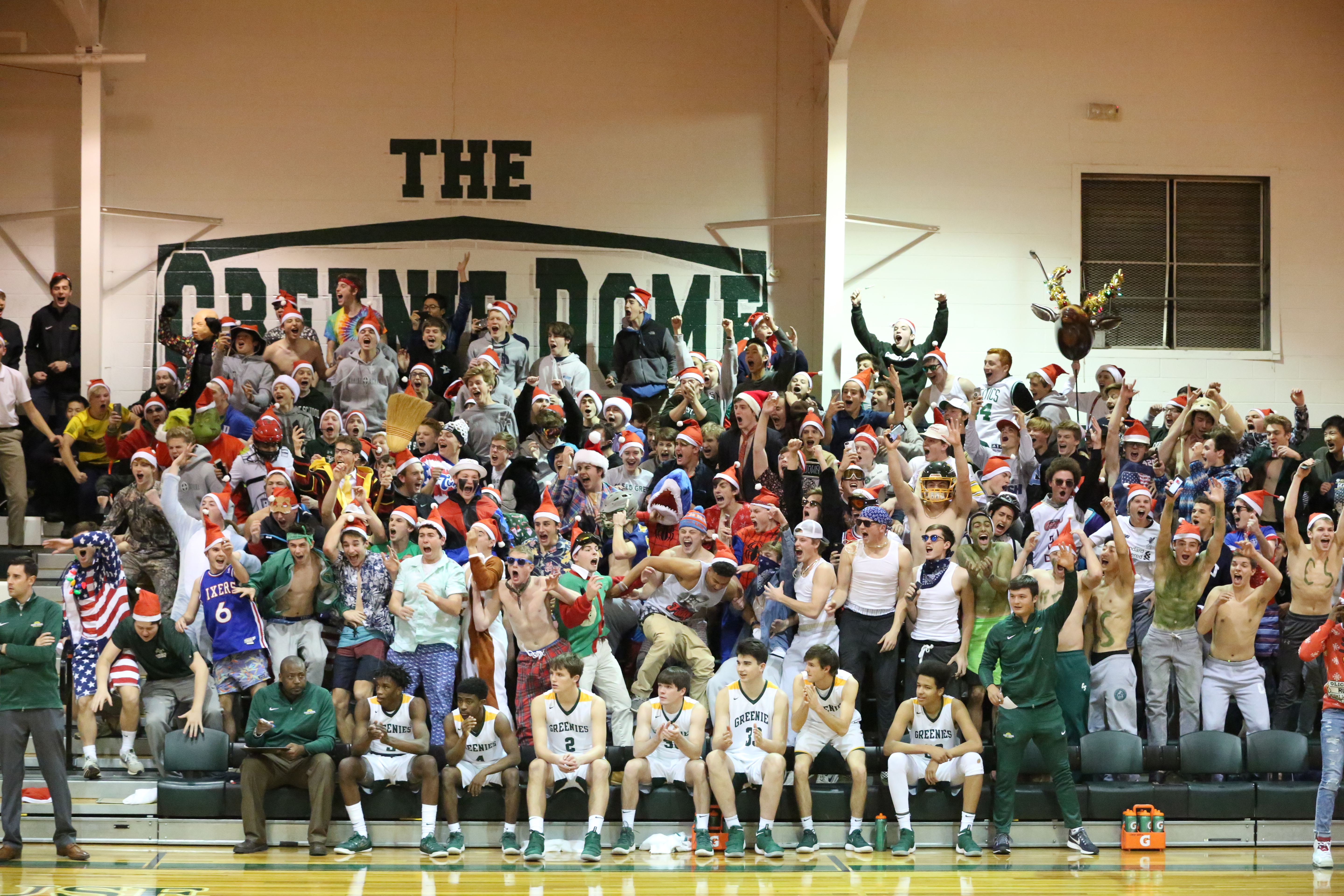 Greenies Defeat Rabun Gap in Christmas in the Greenie Dome
Christmas in the Greenies Dome was in full effect last night as Christ School boys wore Christmas hats, American flags, and an impressive array of onesies in support of their school and their team.
The Christ School basketball team welcomed CAA conference opponent Rabun Gap-Nacoochee for the annual "Silent Night" basketball game. In the game's tradition, the student section didn't cheer until Christ School scored their 10th point. That point arrived midway through the first quarter, as Trey Austin '19 knocked down a three pointer to make it 10-5 in favor of the Greenies. Take a look at a video. The basketball team carried that momentum throughout the first half, leading 37-17 at the break. The second half was more of the same, as the Greenies team finished with 20 assists on the way to 68-46 victory.
The team was paced by Jalen Lecque '19, who earned his fifth triple double of the season, and it was punctuated by a Gabe Wiznitzer '21 dunk to finish the game.
The Greenies are 7-5 heading into Christmas break, and will play next at the John Wall Holiday Invitational. Their first game will be on December 27 at 3:15 PM against Greene Central.