Nature, Art, Culture
Explore Asheville
---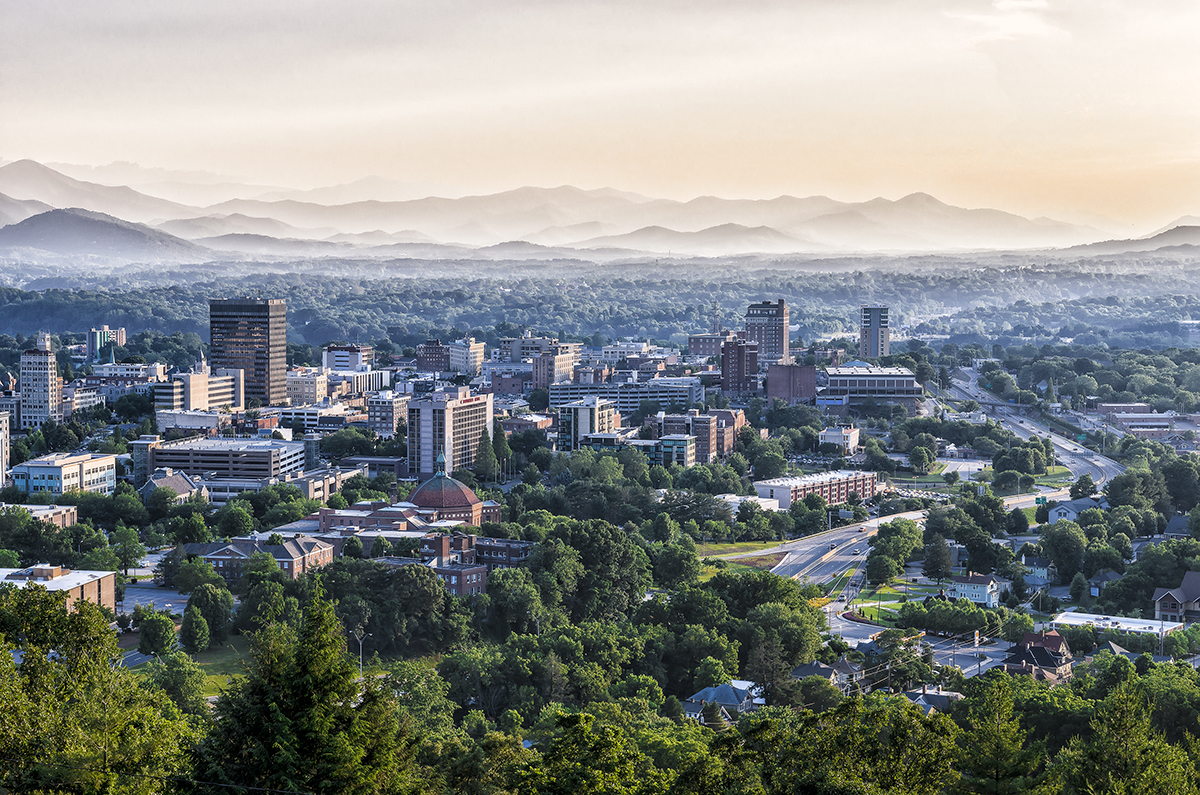 Why Asheville?
Resting on the outskirts of the Great Smoky Mountains, Asheville is a mecca for art and culture. Surrounded by awe-inspiring natural beauty, the downtown area is filled with interesting architecture and street performers. It's a foodie town, a microbrewery town, a music town, an arts and crafts town, an outdoorsy town, and a college town.
Dining
A thriving farm-to-table green scene, a flourishing network of family farms and farmers markets, and a growing roster of award-winning chefs combine to create the ideal food climate in Asheville.
Culture
Asheville as a world-class symphony and a vibrant local arts scene. Some of the most popular attractions include:
The River Arts District
Stroll around and visit artists in their studios.
The Grove Park Inn
Enjoy spectacular views and a world-class golf course and spa.
The Biltmore Estate
Come see how the Vanderbilts lived and shop, dine, and explore the beautifully manicured gardens.
Hotels
Explore Asheville
Outdoor Activities
Restaurants