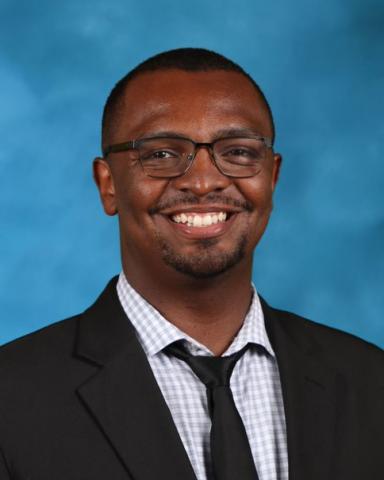 Josh Coley
Athletic Director and Varsity Basketball Head Coach
Christ School basketball experienced a renaissance in Josh Coley's first year and the coach now looks forward to sharing his winning philosophies with all Greenie student-athletes and coaches as Athletic Director. 
Under Mr. Coley, the Greenies won 16 varsity basketball games last winter (13 more than the year before) and advanced to the quarterfinals of the NCISAA state playoffs. 
Before arriving at Christ School in 2021, Mr. Coley had nine years of coaching experience from Charlotte area high schools Garinger, Carmel Christian, and most recently United Faith Christian Academy, where he directed the N.C. Independent Schools Athletic Association program to a 94-28 overall record with four conference championships as well as a state finals appearance and two trips to the NCISAA semifinal round. During his time at United Faith, Mr. Coley served as athletic director, where he was responsible for managing budgets and staff, as well as enforcing state association rules. More than 20 student athletes at United Faith signed basketball scholarships with Division I or Division II colleges during his time as Athletic Director.
Mr. Coley has coached or played professional basketball in three leagues - the NBDL, American Basketball Association, and United States Continental Basketball League. He was a point guard for two pro teams in the Raleigh/Durham area (the Carolina Jaguars and Cary Invasion) from 2010 to 2012.
Mr. Coley graduated from N.C. Central University's Turner School of Law in 2012 with his M.B.A./J.D. after receiving a B.A. in Communication Studies from UNC Greensboro in 2008.