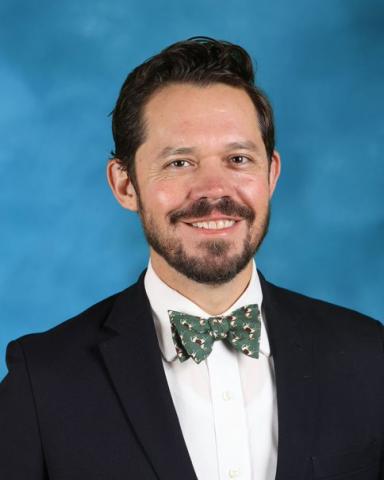 Dr. Spenser Simrill, a former Outstanding Teacher Award winner at the University of Georgia, joined the Christ School community after a decade and a half as a college English instructor in Athens, Ga. 
Outside of the classroom, he is an assistant coach for the Greenie cross country team which won the Buncombe County meet for the first time in 2019. 
Dr. Simrill worked in the UGA Office of International Education as a Program Coordinator from 2002 to 2017. In the past, he has taught a semester-long project in digital media and storytelling through the Lovett School in Atlanta. Dr. Simrill graduated with a B.A. in English from UGA in 1998, and later a PhD in English from the same university in 2004. He has led or assisted programs dealing with outdoor education, photography, and publications. 
His wife's name is Maggie.