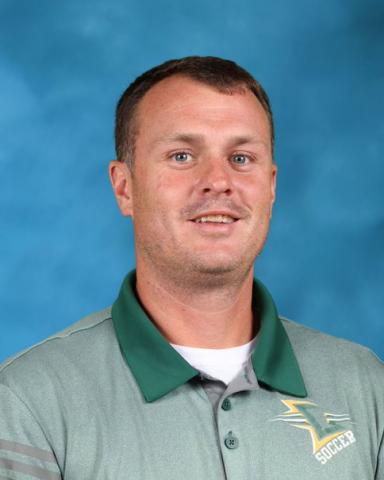 Guy Campbell
Soccer Program Director and Varsity Soccer Head Coach
No one knows Christ School soccer better than Guy Campbell '00.  
He has been involved with the program as a coach or player for 17 years now, striving to give every Greenie the same positive experience that he had, on and off the field.  
Mr. Campbell is not only proud of the past, but excited about what the future holds as Christ School's Soccer Program Director and Varsity Head Coach.  
Mr. Campbell has won 121 games and four Carolinas Athletic Association championships as a head coach at Christ School. Seven of his teams have reached the NCISAA state playoffs, 18 players have been named all-state, and five continued their careers in college. Outside the high school season, Mr. Campbell has coached with the Asheville City Soccer Club since 2019. He was an assistant for the men's USL League Two team this year.  
Mr. Campbell's longtime support for Christ School in general was recognized last year at Alumni Weekend when he received the Bill Sewell '57 Service and Loyalty Award.   
He is Vice President, Owner, and Partner of Carolina Colortones, a local building supply company that specializes in pre-finished materials. Mr. Campbell received his B.S. in Political Science from Presbyterian College in 2004.  
Mr. Campbell and his wife, Erica, are parents to Bradley '24, Wyatt '26, and Davis '28.