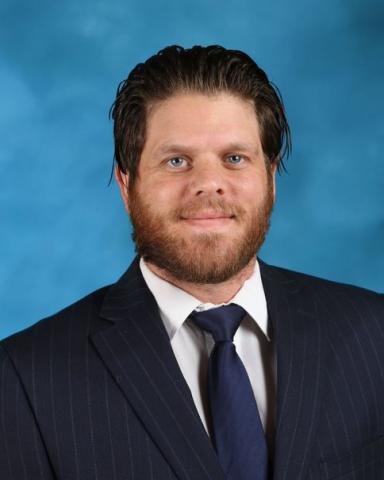 James Ballantyne joins the faculty as a multi-disciplined educator with a motto perfect for Christ School: "I do not teach science, I teach young men." 
Mr. Ballantyne will be responsible for Chemistry classes, but has also taught Biology, Physics, Algebra, and Engineering in his decade-plus career. No matter what the subject may be, Mr. Ballantyne keeps student inquiry, engagement, and humor at the heart of every lesson.  
He received his undergraduate degree in Biology from Southeastern Louisiana University and his master's in teaching from Nicholls State University. A gifted athlete, Mr. Ballantyne owned and operated a wrestling academy for five years before leaning into teaching full-time. He taught at three different high schools. However, Christian Brothers High School in Memphis helped him zero in on the all-boys environment where he felt he could have the greatest impact.  
Christ School's commitment to its Four Pillars, and in particular Spirituality, complement the work Mr. Ballantyne has done with Christian Brothers' High Impact Christian Club, an organization associated with Fellowship of Christian Athletes. He looks forward to launching a similar club at Christ School, in additional to coaching in the Outdoor Program and serving as a part of a duty team. 
Mr. Ballantyne and his wife, Jill, have four children, James, Elijah, Mahri, and Selah. They plan to live nearby and fully take advantage of recreational opportunities afforded by the mountains of western North Carolina.