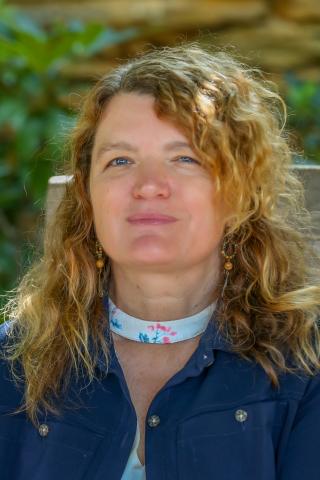 Tracy Weldon
Associate Director of College Guidance
Christ School students can count on Tracy Weldon to be a trusted ally in their college search.
The Assistant Director of College Guidance says she is inspired by college applicants who take the process seriously and aims to help every boy explore all possibilities, whether the universities are domestic or abroad.
Mrs. Weldon grew up on a small farm just outside Asheville but has spent her last 10 years working as a college counselor at international boarding schools in Leysin, Switzerland, Shanghai, China, and most recently, Jeju Island, Korea. Besides college counseling, she also has experience working in admissions and alumni affairs at a small private liberal arts college.
She holds a master's in Higher Education from Harvard University and both a master's in Creative Writing and a B.A. in Psychology from the University of North Carolina at Wilmington.
Mrs. Weldon has long admired the mission and beauty of Christ School. Her first visit to campus was one of her high school cross country races that she remembers fondly.  
Outside of school, Tracy enjoys traveling, hiking, gardening, and spending time with her daughter and husband.