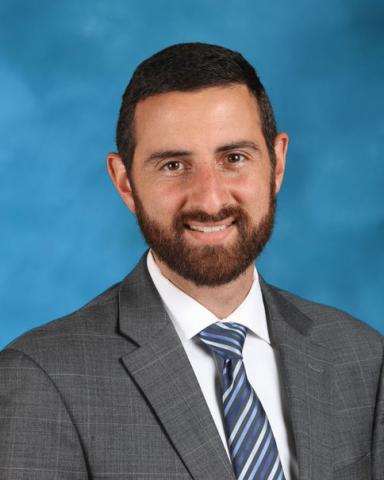 Mr. Jameel Brenneman
Instructor, English and World Languages
Jameel Brenneman is a jack-of-all-trades and has gotten a chance to show that versatility in his time at Christ School. Mr. Brenneman joined the faculty in 2018 as an English and Arabic instructor. He has also coached soccer, tennis, and assisted with the Christ School Broadcast Network (CSBN).
Mr. Brenneman graduated in 2012 from Indiana's Huntington University with a degree in broadcasting before getting a master's in Middle Eastern Studies from the University of Michigan four years later. His interest in the Middle East stems from the fact that his mother's side of the family is from Palestine.
Mr. Brenneman's introduction to boarding school came with two years at The Stony Brook School in Long Island. He also wore many hats there, including teacher, coach, and dorm parent.
Mr. Brenneman was excited to move to North Carolina, in large part because he is a big fan of barbecue, so much so that he and his brother took a 10-day culinary road trip across North Carolina and South Carolina during the summer of 2018. His other interests include sports, music, and crossword puzzles. His wife's name is Amy.