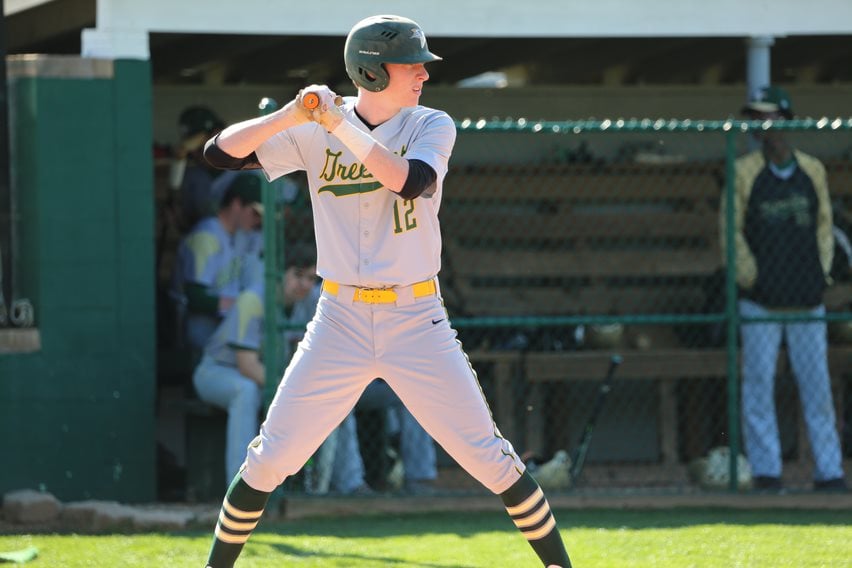 William Fleming '17 will be a little closer to home after a trade in Major League Baseball that transpired Monday between the Kansas City Royals and Seattle Mariners.
William was one of two right-handed pitchers that Seattle exchanged for Royals infielder Carlos Santana.
William was 6-6 this season with a 4.92 earned-run average and 59 strikeouts in 67.2 innings pitched for Advanced Single-A Modesto (Calif.). The Mariners originally made him just the second major league draft pick in Christ School history by selecting William in the 11th round of the 2021 draft. He was rated as one of Seattle's top-30 prospects.
The Royals have already assigned William to their Advanced Single-A affiliate in Davenport, Iowa - the Quad Cities River Bandits. If he continues to progress through the minor-league system, William could end up pitching for Double-A Northwest Arkansas and Triple-A Omaha (Neb.).
William talked about the experience of being a professional baseball player during an interview in April. 
"It's definitely a little wild when you take a step back and realize you are playing baseball for a job. There's nothing I'd rather be doing," William said. "You build a routine, and that routine is definitely big. We play six days a week and I usually try to get to the field pretty early on game days. I'm enjoying it a lot and just taking it all in. It's nice to play with guys from all over, some of them are familiar faces and some are new."