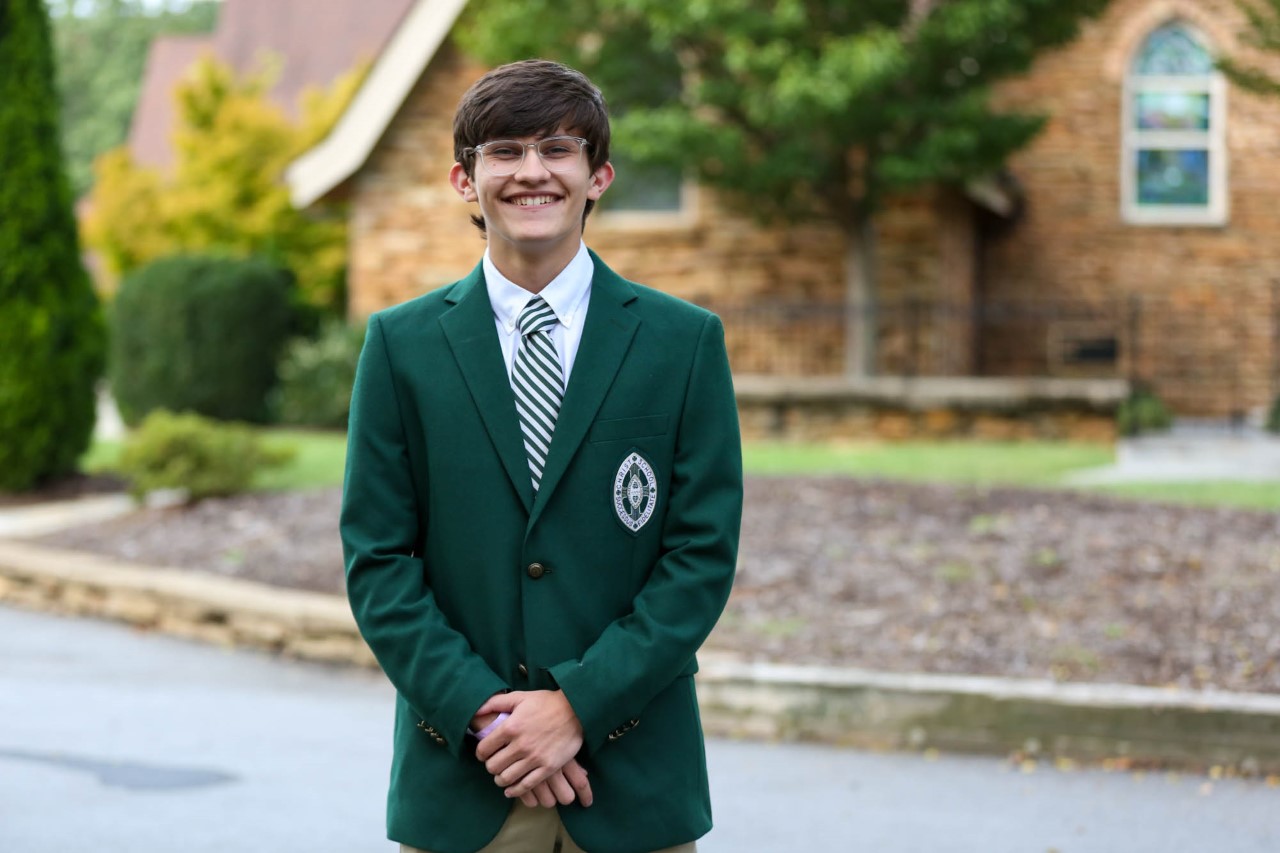 Five years ago, San Francisco Bay Area philanthropist Bryan Cameron sought a way to identify young adults who are not only extraordinary in the classroom and their community, but unafraid to spark positive change.
The description of a Cameron Impact Scholar sounds tailor-made for Christ School senior William David '21. William, whose hometown is Asheville, is one of 15 nationwide recipients of a scholarship which covers four years of full tuition and educational expenses at any college in the United States.
William plans to attend Duke University.
The Cameron description states that a Scholar "must demonstrate a positive engagement in community service, exhibit strong leadership qualities, be active in extracurricular activities, and show strength in academics. Most notably, those identified as Cameron Impact Scholars must show a true passion to use their individual gifts and talents to make a tangible and positive impact on the world around them."
The Cameron Foundation received nearly 3,700 online applications from all 50 states and abroad. The field was then whittled down to 100 finalists who took part in a formal interview process.
The following bio for William is taken from the Cameron Impact Scholar website:
William David is a member of the graduating Class of 2021 from Christ School in Arden, NC. In addition to his strong academics, William is passionate about bringing people together to create positive change, whether that be through advocacy, engineering, or filmmaking. This includes his environmental work as well as addressing inequities in STEM education and providing outdoors opportunities for disadvantaged students. William founded and has led two community service organizations over the last five years. In addition to serving as an environmental educator and advocate, William has planned and led environmental initiatives including Hard to Recycle (including items like electronic waste), Invasive Species Prevention, Eastern Hemlock Restoration, and the French Broad Watershed Water Quality Initiative. Each initiative includes educational programming and contributions to research studies. He has also founded "Conservation Help Wanted" to provide opportunities for students to learn about environmental challenges and participate in solutions. This program has grown to over 1000 student volunteers who contributed over 3000 hours.
Additionally, William founded Future Builders, a mentorship program including after school robotics, tutoring, homework help, and an expanded offering of summer programs, including programs that focus on young women and Native students. Future Builders provides STEM opportunities, education, and mentorship to 180 disadvantaged students each year. William is also thrilled about the addition of his Future Builders Outdoors program, which addresses the lack of outdoors opportunities and the consequences of "nature-deficit" for disadvantaged students. This program provides a weekly outdoor adventure with environmental science education, outdoor skills, exercise, and fresh air. William's environmental service and outdoor experience programs have received national and international recognition.
In his free time William is also a passionate artist who focuses on filmmaking and 3D design.
William will begin at Duke University in the Fall of 2021.