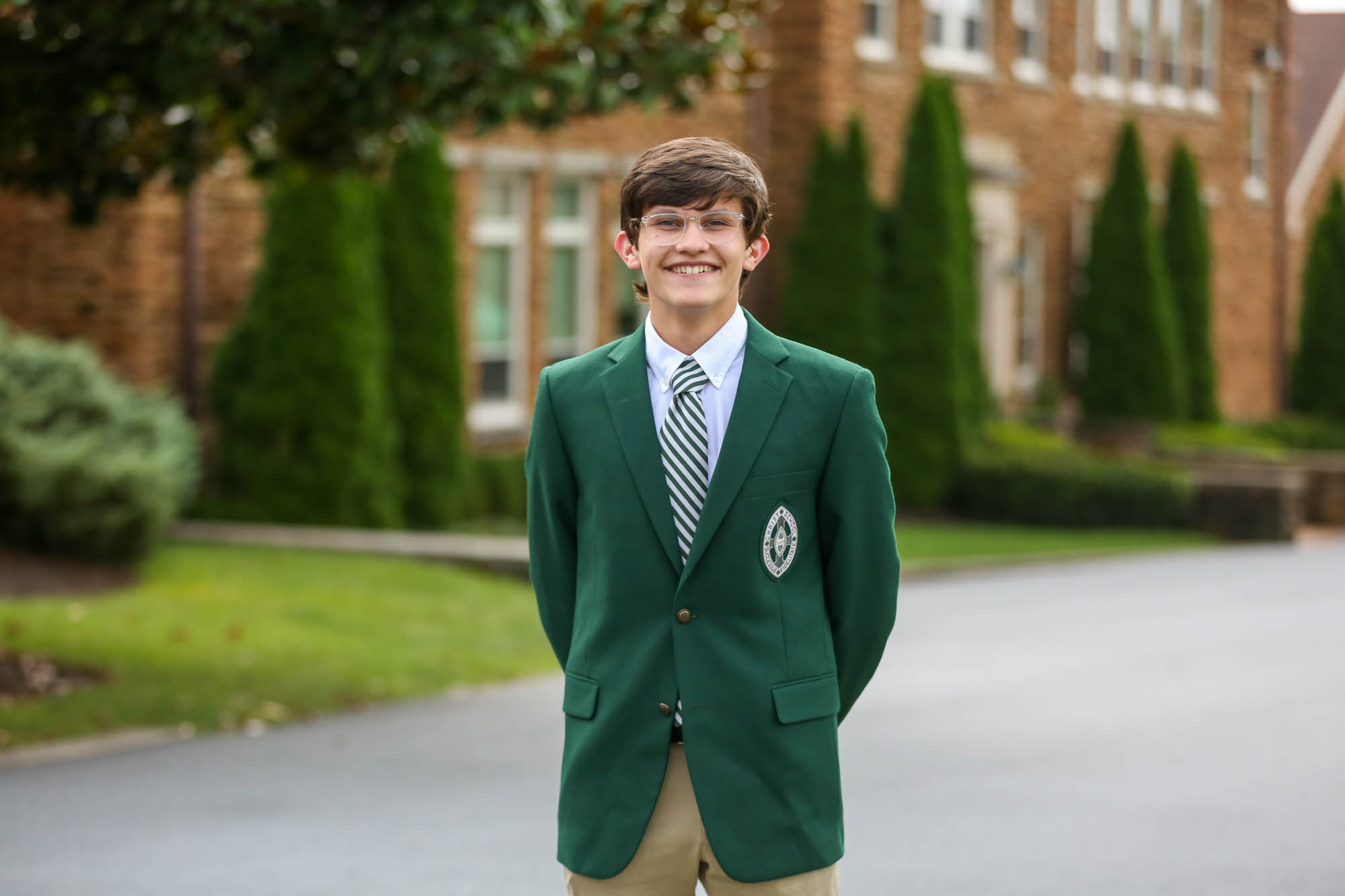 A new school year means a fresh bit of recognition for one of the most decorated students to ever attend Christ School.
William David '21 has been named a National Merit Semifinalist, a designation given to less than one percent of high school seniors in the United States. 
The Asheville resident has previously won the Congressional Award Gold Medal, the William T. Hornaday Silver Medal in Conservation (the rarest award bestowed by the Boy Scouts of America), a Captain Planet Earth Day Award from the National Society of High School Sholars, the President's Volunteer Service Award, and was named a 2019 Eco-Hero by the nonprofit Action for Nature. In addition, William has received Western North Carolina Regional Scholastic Art Awards and been an active member of the GLITCH 5854 robotics team at UNC Asheville.
Christ School has now produced 12 National Merit Semifinalists since 2013 and nine in the past five years, the most of any North Carolina school (public, private, or charter) west of Charlotte.
William should find out in February if he has advanced to become a Finalist and scholarship winners will be announced starting in April. More than 1.5 million juniors entered the National Merit Scholarship Program by taking the Preliminary SAT/National Merit Scholarship Qualifying Test in 2019.