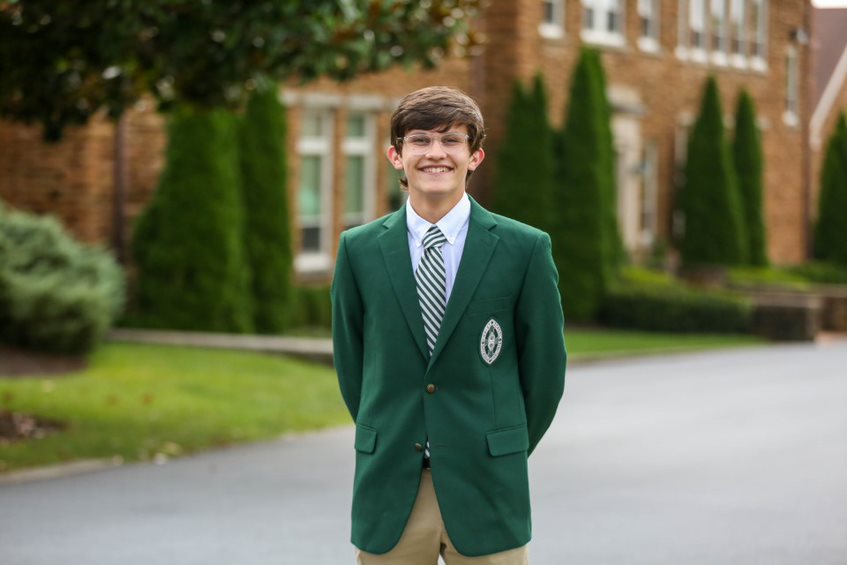 The National Merit Scholarship Program seeks each year to identify the country's best and brightest students.
William David '21 is more than deserving.
Less than one percent of high school seniors in the United States are named National Merit Semifinalists, and it was announced Thursday that William has become a Finalist. He is now eligible for one of roughly 7,600 scholarships which will be given out starting next month.
William is from Asheville and his Senior Leadership position at Christ School is Honor Council Chair. He is also an Advanced Placement Scholar and part of the National Honor Society.
The attention that William has drawn from the National Merit Scholarship Program is the latest in a long line of accolades.
He has been presented with the Congressional Award Gold Medal, the William T. Hornaday Silver Medal in Conservation (the rarest award bestowed by the Boy Scouts of America), a Captain Planet Earth Day Award from the National Society of High School Scholars, the President's Volunteer Service Award, and was named a 2019 Eco-Hero by the nonprofit Action for Nature.
Additionally, William has received Western North Carolina Regional Scholastic Art Awards and been an active member of the GLITCH 5854 robotics team at UNC Asheville.
The National Merit Scholarship Program has existed since 1955.
Christ School has produced a dozen National Merit Semifinalists since 2013, and nine in the past five years, the most of any North Carolina high school (public, private, or charter) west of Charlotte.