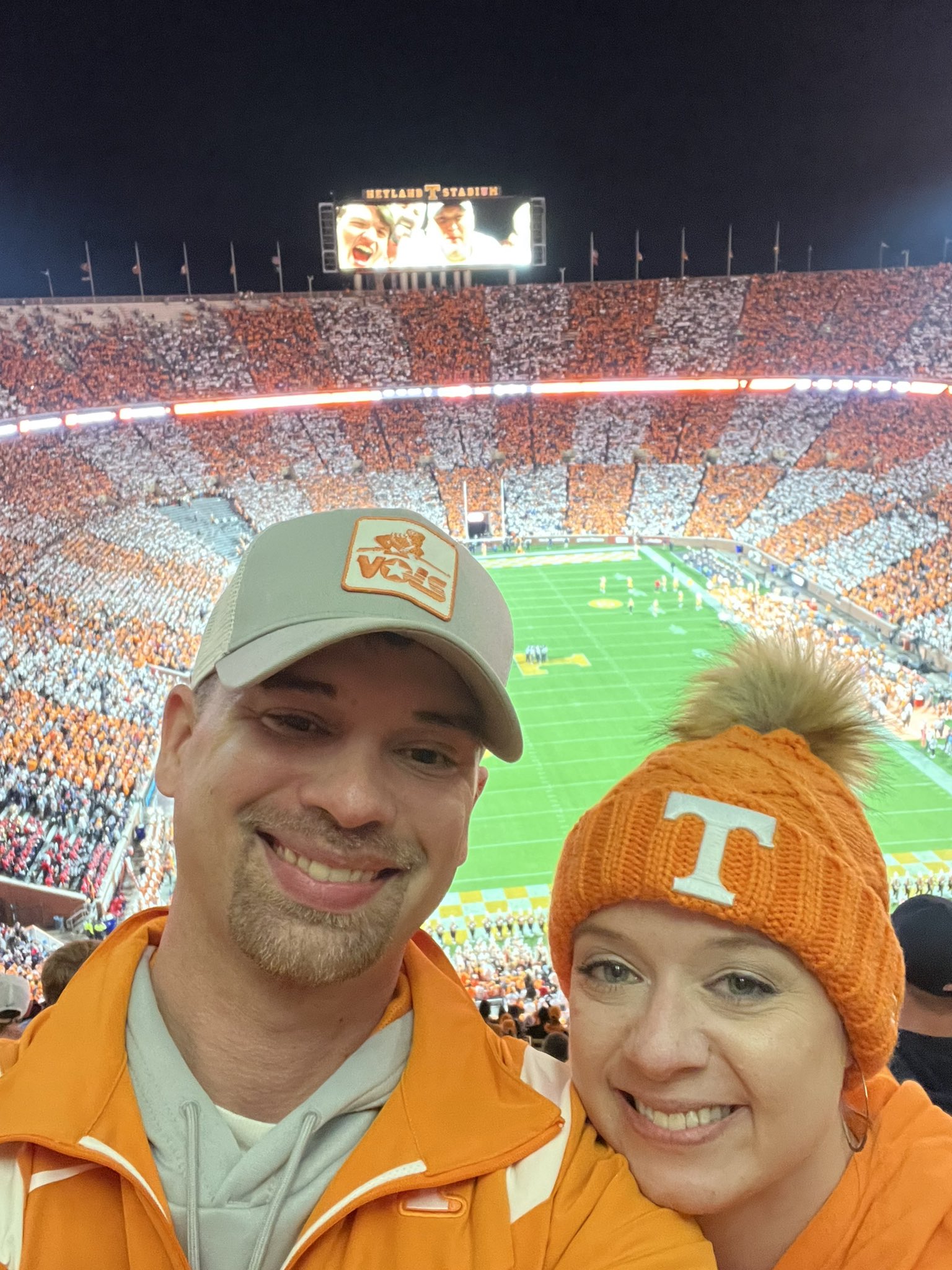 Never underestimate the power of a tweet.
Social media gets a bad rap for its influence on society, sometimes deservedly so. There are times though when 280 characters or less can change lives for the better. 
Christ School alumnus Will McNeeley '06 had only the best of intentions when he tweeted at University of Tennessee Athletic Director Danny White back on Sept. 9. Will has supported the Volunteers his entire life and had a visceral reaction to the Aug. 26 terror attack in Afghanistan that killed 13 U.S. service members, including Tennessee soldier Ryan Knauss. Will's father was a Marine and his two grandfathers served in World War II.
Back to the tweet, Will asked Tennessee directly how much money it would take to buy a permanent seat in Neyland Stadium (the venue where the Volunteers play football to crowds of more than 100,000) for Staff Sgt. Knauss.
Hey @AD_DannyWhite - how much money do I need to raise to permanently buy a seat at Neyland to honor Staff Sargent Ryan Knauss? pic.twitter.com/SADtCmcpIt

— Will McNeeley (@WillMcNeeley) September 9, 2021
The university responded by contacting Will and suggesting they work together on a scholarship instead of the seat.
The Veteran's Memorial Graduate Business Scholarship will go to an individual seeking their graduate studies through Tennessee's Haslam School of Business who has a family tie to the military or is coming from a service academy or military university.
Will has set up a GoFundMe page for the scholarship here, with the goal to raise $25,000 by the end of the year and $50,000 by the end of 2022.
Will resides in Cartersville, Ga., and is a Loan Officer who handles marketing and social media for Ameris Bank.