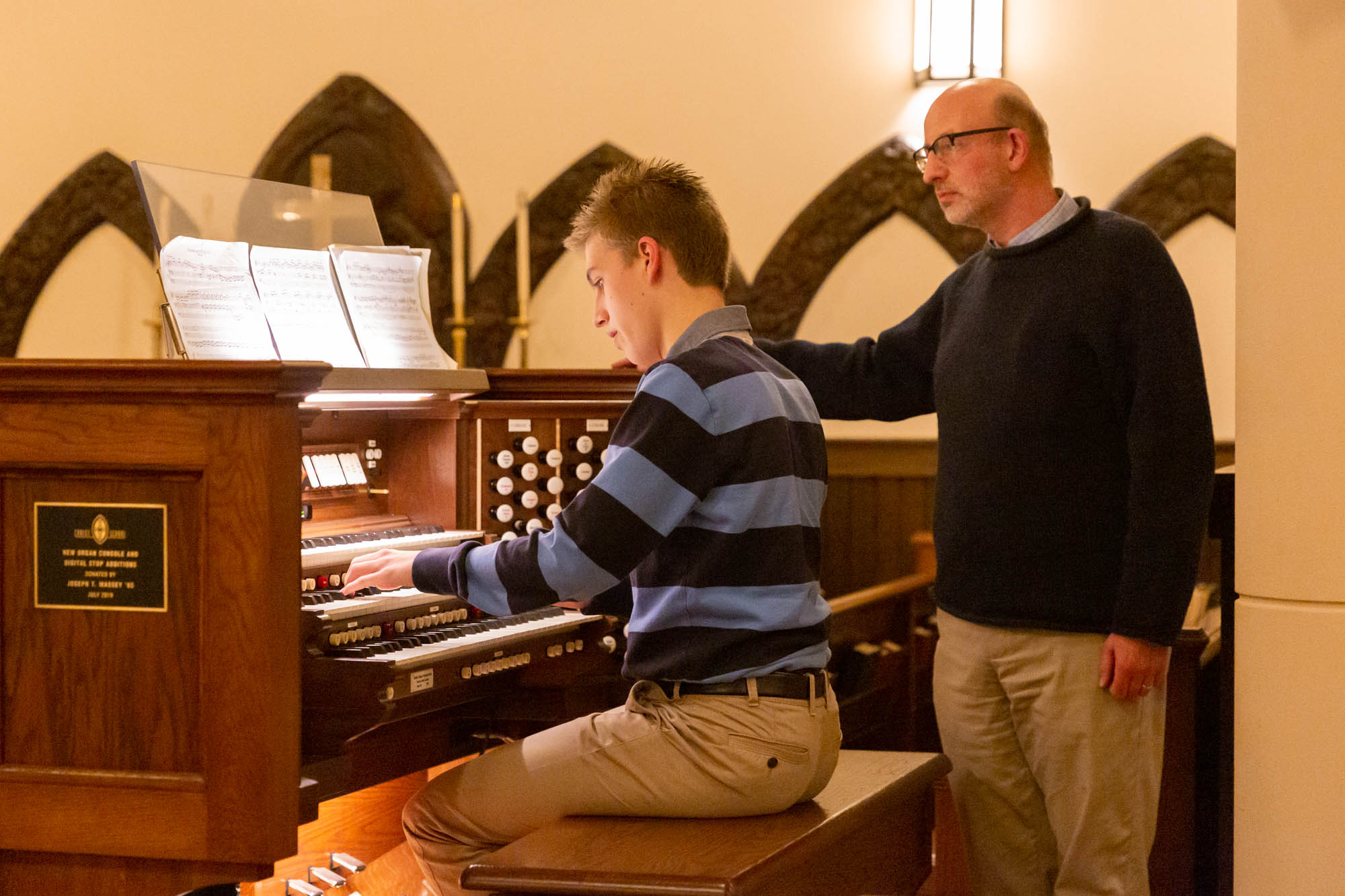 St. Joseph's Chapel first graced the Christ School campus in 1907. And while the Chapel has been a spiritual hub for boys since it opened, the music accompaniment had modest beginnings.
Urq Chinn is the individual most credited with the true birth of music at the school and served as Choirmaster and Organist from 1936-1970.
Surely, Mr. Chinn was smiling down on Monday night.
A record number of students are studying piano and organ this semester under James Cassarino, the current Choirmaster and Organist. While most of the boys are beginners, Mr. Cassarino felt confident enough in their abilities to hold an evening recital Monday in Chapel.
A varied program of organ and piano pieces were played, including selections by Bach, Walther, Vivaldi, Beethoven, and Dvorak, as well as folk melodies.
The boys taking instruction from Mr. Cassarino are Noah Henthorn '24, Patrick Wang '24, Bruce White '24, Vincent Lytle '24, Noah Graham '23, Samuel White '22, Ben Wiznitzer '22, Kevin Li '24, and Paul Mueller '23.