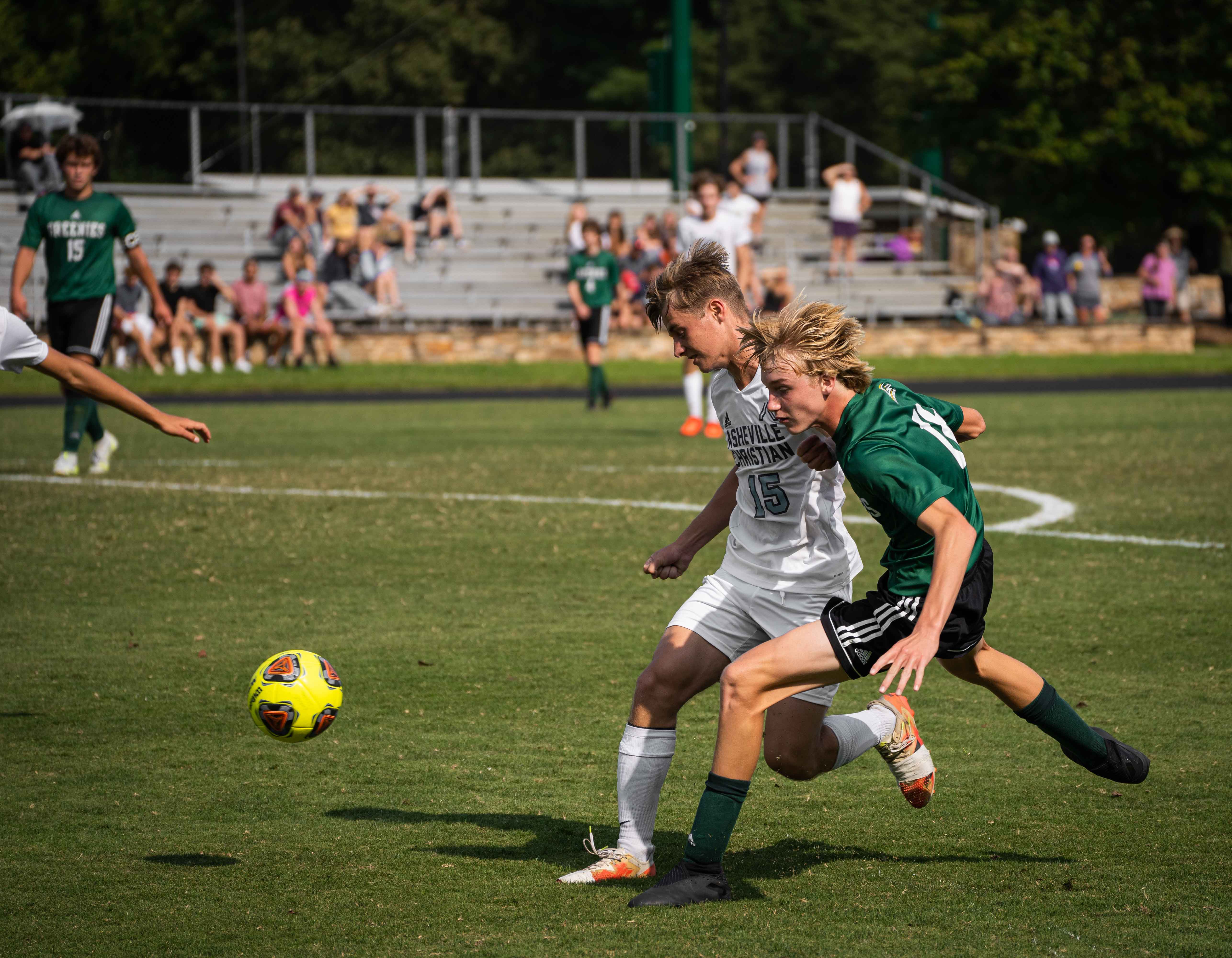 Nerves were a little frayed in Christ School's locker room after playing two games in 48 hours decided by sudden-death overtime rules.
Same script, same result. 
Jonathan Chen '23 was the hero Friday, scoring from the top of the goal area 4 minutes and 58 seconds into overtime of a 1-0 win at Charlotte Providence Day. George Robbins '24 served in a nice ball that was touched once before Jonathan got a piece of it. 
A day later, it was Ethan Rose '24 who slid in from nearly the same spot where Jonathan scored to send the Greenies past visiting Asheville Christian Academy, 1-0. Ethan's team-leading fourth goal of the season occurred with less than a minute remaining in the first overtime period. 
Both of the golden goals had come after the Greenies (5-3, 1-1) and their opponents had played 80 scoreless minutes of regulation. Ben Yang '24 (Friday) and Caleb McClellan '23 (Saturday) were the goalkeepers responsible for the shutouts.
Next up for Christ School is Tuesday's home games against Asheville School. The JV and varsity games will kick off at 4:30 p.m. The varsity game will be live-streamed at this link: Christ School Varsity Soccer VS Asheville School - YouTube