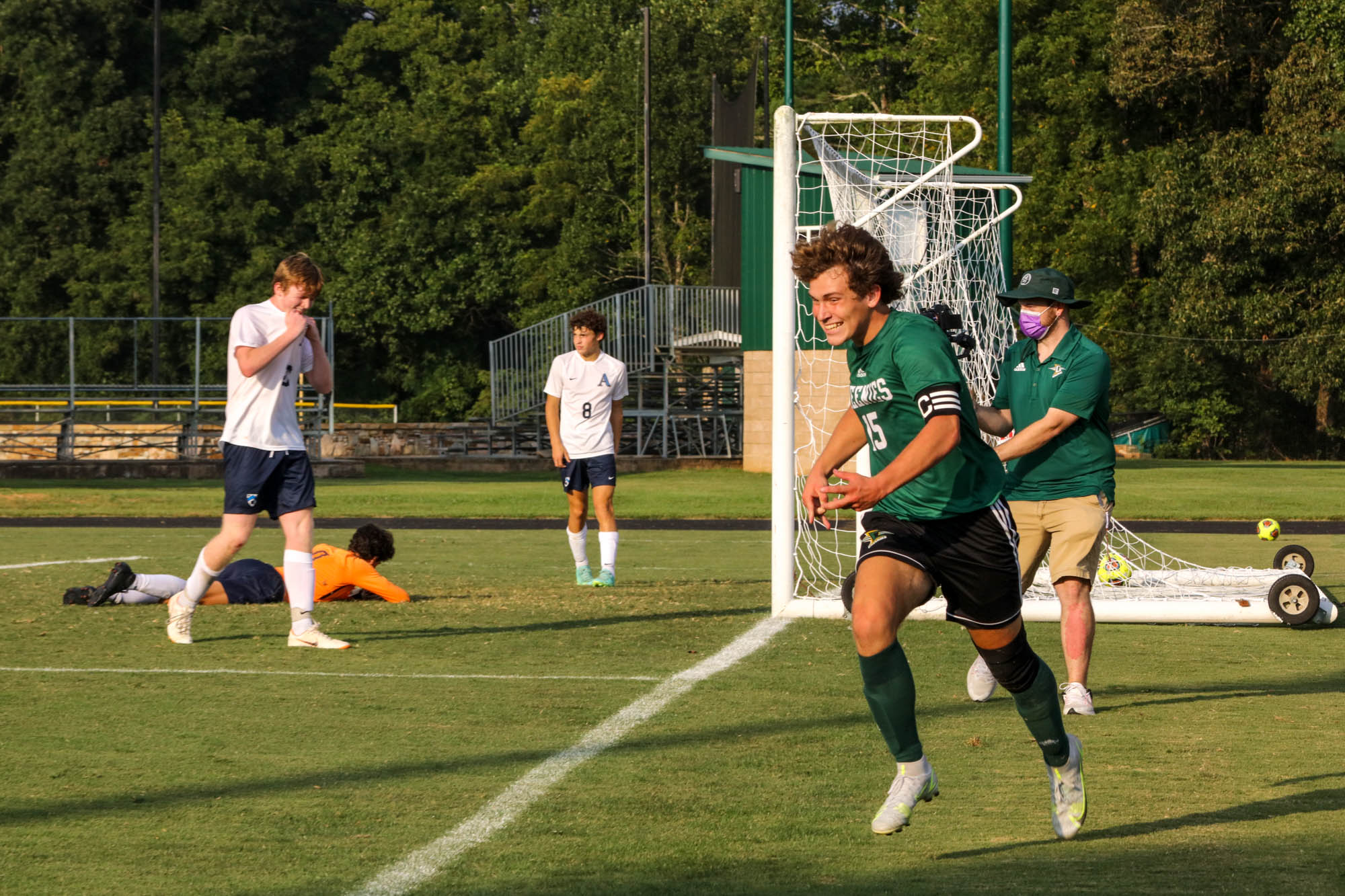 Standing 10 men deep, Christ School varsity soccer players formed the ultimate wall Tuesday.
The barrier did its job. 
Sophomore goalkeeper Ben Yang '24 still attacked the ball, just as he had been instructed by his coaches. Two late free kicks from the edge of the goal area were both denied by the Greenies, preserving a 3-2 win over visiting Asheville School.
Christ School's first victory in the rivalry since 2019 hardly looked assured.
But coming off back-to-back overtime games, the Greenies (6-3, 2-1) summoned the energy Tuesday to score twice in the final 2 minutes, 59 seconds of regulation. Ethan Rose '24 was responsible for Tuesday's first goal off a header and notched his second consecutive game winner with 1:09 to go.
The tying goal could also be attributed to the striker from Mills River, N.C., who wears the captain's armband. After Ethan was tackled from behind in the box with 2:59 on the clock, Brendan Regan '24 made the ensuing penalty kick. Two more goals on Tuesday give Ethan a team-high six for the season. 
Christ School's next game is one for the history books as the Greenies will host Salesianum School (Del.) under the new lights they were installed over the summer. Kickoff is 7 p.m. for one of the first true night home games in program history. A previous night game was played with temporary lighting.