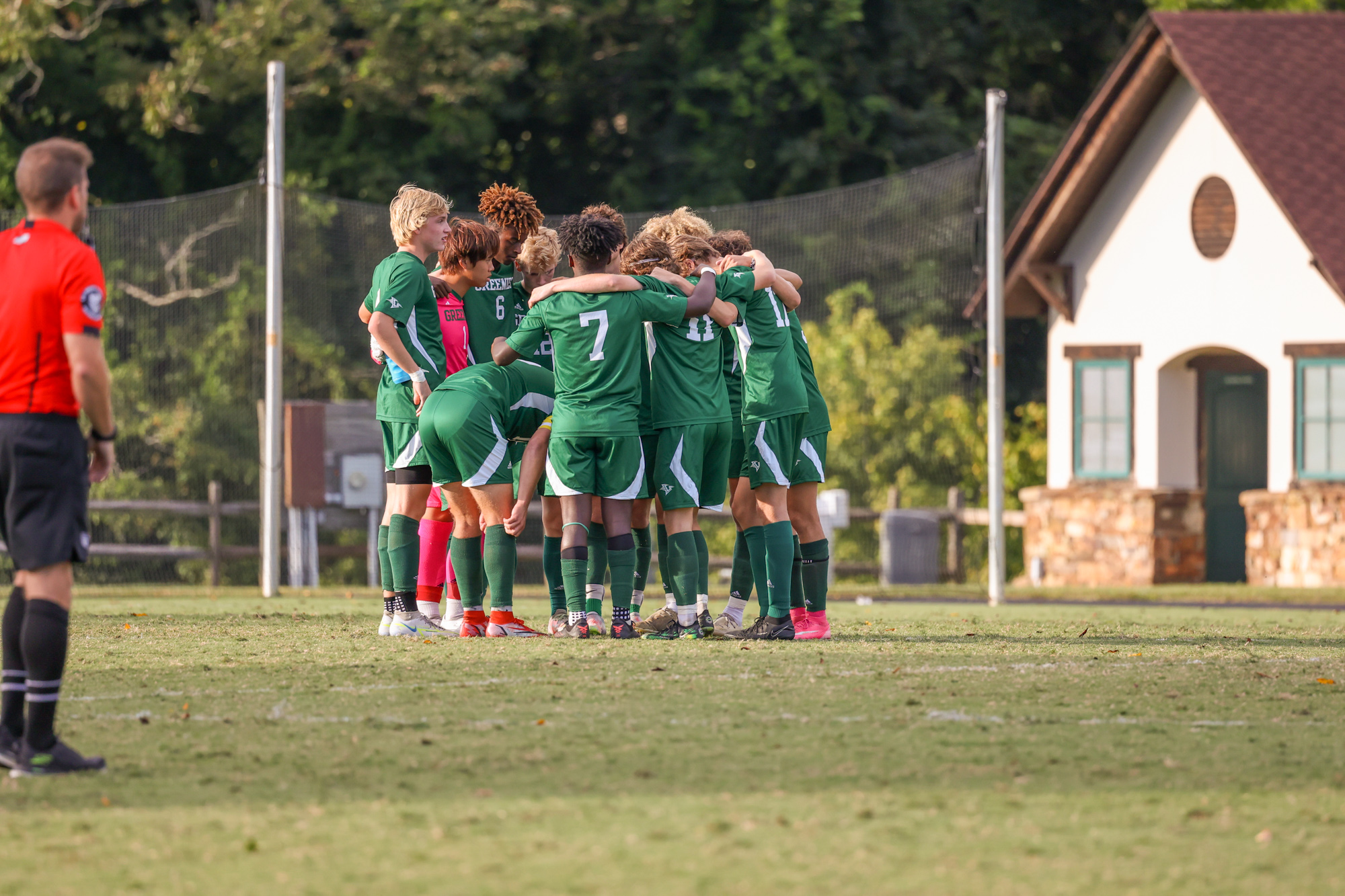 Sporadic wind gusts affected every ball put into the air Thursday night, an unforeseen problem for both teams.
Christ School varsity soccer adjusted the best.
The Greenies got first-half goals from Jackson Knoll '23 and Bradley Campbell '24, then made that lead stand for their fourth shutout of the season, 2-0 over visiting Asheville School.
Ben Yang '24 had a mostly quiet night in goal for Christ School (6-7, 2-1), but the junior reacted when he needed to, making five saves.
The Greenie offense threatened early and often, finishing with 22 shots. Jaron Richardson '23 was credited with an assist on Bradley's goal, a rebound header with 3:50 left in the first half. Jackson's goal came with about 25 minutes until halftime and was unassisted.
Christ School remains a game back of Rabun Gap (8-1-2, 3-0) in the Carolinas Athletic Association standings.
The next game for the Greenies is Tuesday at home against Asheville Christian Academy. The start time is 6 p.m. More photos from the Asheville School game can be found at this link.