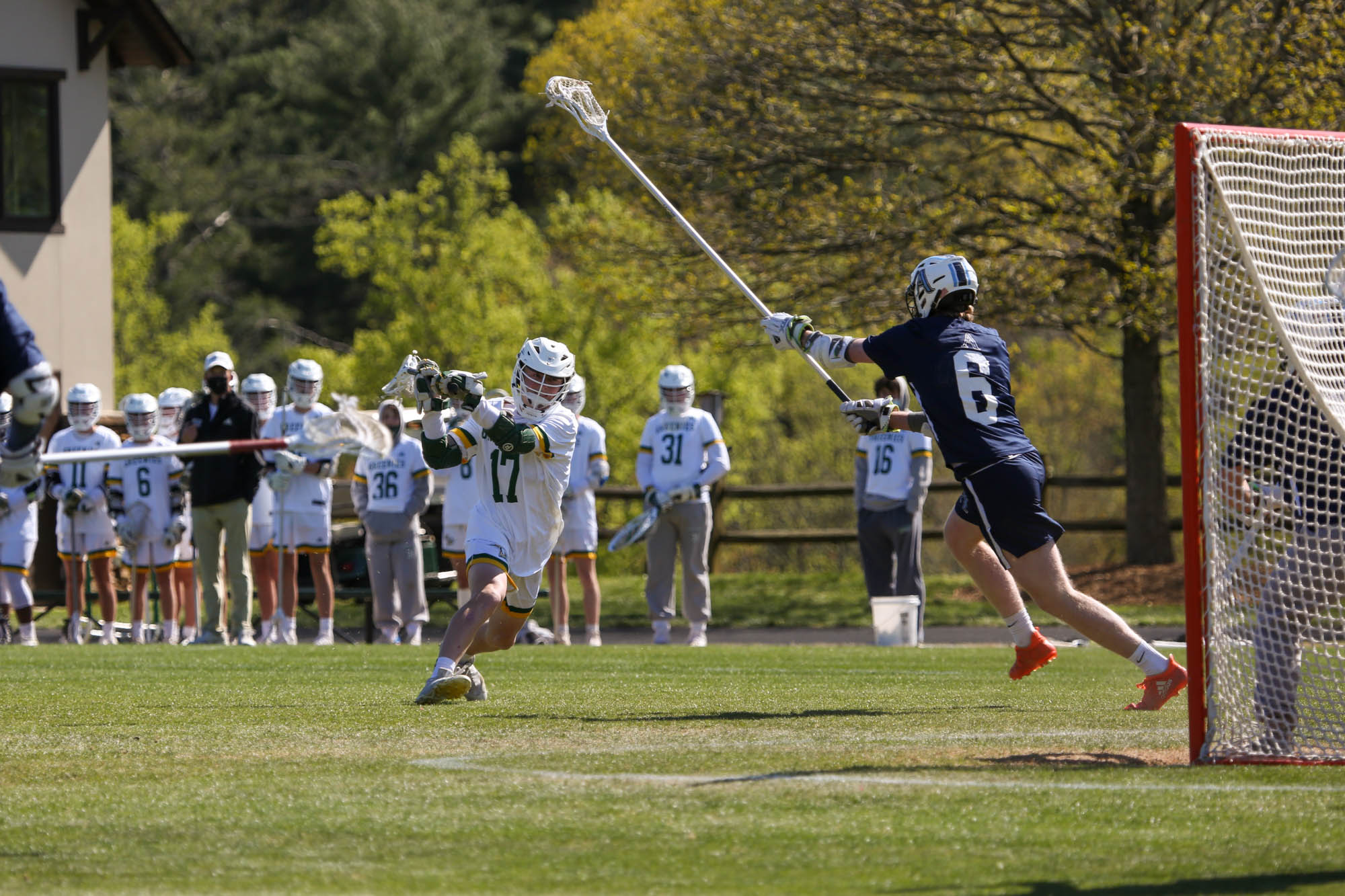 Wednesday will surely not be the last home game of the season for Christ School varsity lacrosse, but the Greenies played with a keen sense of urgency on Senior Day.
Freshman attacker Tony Provenza '24 scored the first of his career-high six goals just 53 seconds in and Christ School was off to the races for a 22-6 home win over Asheville School.
A running clock was used for the entirety of the third and fourth quarters. The offensive showing by the Greenies (10-2) was their best of the season with more contributions coming from Sam Bassett '22 (three goals), Tidiane Gakou '23 (three), Sean Dow '21 (two), Emmett Paradine '22, Mikey Peralta '21, Keese Zugehoer '21, Luke Rheney '21, Mitch Donahoo '21, Nick Crowley '22, Noah Beaulieu '21, and Will Laney '21.
Christ School led 12-0 at the end of the first quarter and 18-3 at halftime.
Wednesday was the fourth consecutive win for Christ School, which plays North Gwinnett (Ga.) on Friday at 3:30 p.m. at Rabun Gap (Ga.). After that, the team closes out its regular season May 1 at Durham Academy.
The Greenies have won the last three NCISAA Division I championships (2017, 2018, and 2019) and should have a high seed for this year's playoffs which are scheduled to begin on May 4.
Christ School's senior class includes Coker Ford '21, Stewart Buchanan '21, Mikey Peralta '21, Keese Zugehoer '21, Luke Rheney '21, Will Laney '21, Noah Beaulieu '21, Mitch Donahoo '21, Sean Dow '21, Ashe Hamrick '21, Sam Brie '21, John Thomas '21, and Bruce Capel '21.
More photos from Wednesday's game can be found at this link.