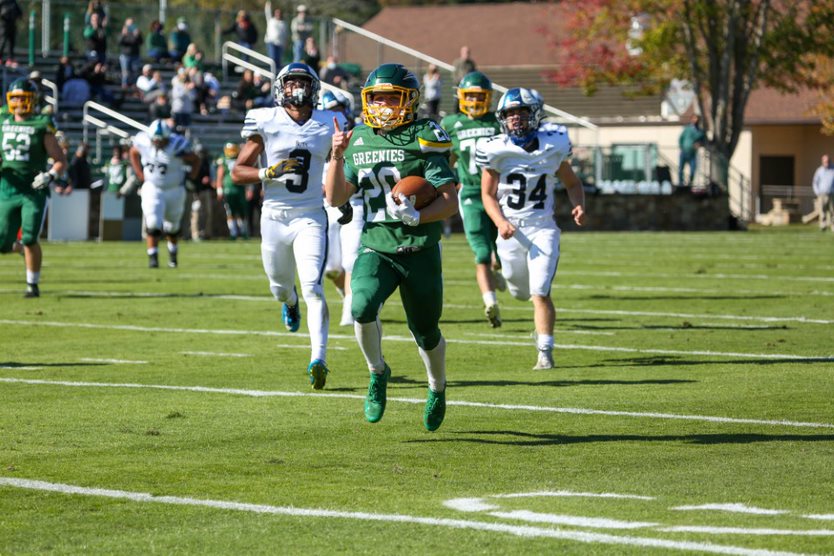 Win or lose, not many football teams get to end a season on their home field.
Christ School does.
The Greenies (4-2) are the No. 1 seed in the NCISAA Division II playoffs which means Fayssoux Field is the site of Friday's 5:30 p.m. state-semifinal game with Fayetteville's Trinity Christian (3-3) and possibly next week's championship game.
Christ School continues to adhere to the NCISAA's spectator policy. Only two fans per player are permitted to attend in person. Live streams can be viewed at https://csstump.net/live.
After starting the season 0-2, the Greenies have reeled off four consecutive wins and done it largely on the road. The only victory in the streak that was held at Fayssoux was a 63-7 blowout of Asheville School on Oct. 31.
Christ School led wire-to-wire in last Friday's 43-21 win at High Point Christian Academy. A.J. Simpkins '22 (1,516 yards and 14 touchdowns) went over the 1,500-yard mark for passing on the season by going 12-for-18 for 236 yards and three touchdowns. Cade Mintz '21 carried the ball 12 times for 117 yards and two touchdowns, Bryce Sain '22 added three receptions for 72 yards and a touchdown, and Zack Myers '24 caught two long touchdowns totaling 92 yards.
The starters on defense held High Point to only 40 team rushing yards in the first three quarters.
The winner of Friday's game between Christ School and fourth-seeded Trinity Christian will advance to play either No. 2 Harrells Christian (7-0) or the No. 3 Cabarrus Warriors (5-2).