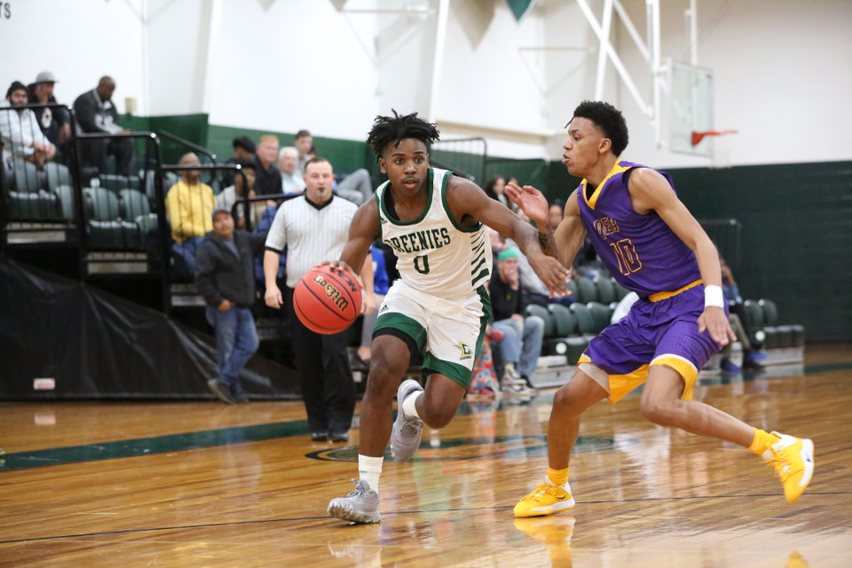 Christ School coach Matt Cioce '13 could see the confidence growing in his varsity basketball team as Saturday's game wore on.
And it was well-deserved – the Greenies shot themselves out to a 20-9 lead after the first quarter and proceeded to give Cioce his first career win, 52-49 over Charlotte Providence Day.
Justice Ajogbor '20 was the top scorer with 14 points, six rebounds, and four blocks. The 6-foot-10 Harvard University recruit was 6-for-8 from the field and named Christ School's most valuable player for the game, part of the Charlotte Hoops Challenge at Myers Park. DeAnte Green '22 and Charlie Browder '21 matched one another with nine points and five rebounds apiece. Zack Myers '23 added eight points for the Greenies (1-7). Drew Redmond '21 and Ray Faison '20 rounded things out with six points each. Drew's 10 rebounds were the most by any Greenies player, which is especially impressive as he is a guard.
Christ School led 42-28 at halftime, shot 53 percent as a team, and led by as many as 15 points. The Greenies outrebounded the Chargers, 35-17, and were able to overcome 18 turnovers. Michael Zanoni was the leading scorer for Providence Day (2-3) with a game-high 19 points.
Christ School returns to action Tuesday at Charlotte Christian – the JV game tips at 5 p.m., followed by the varsity.