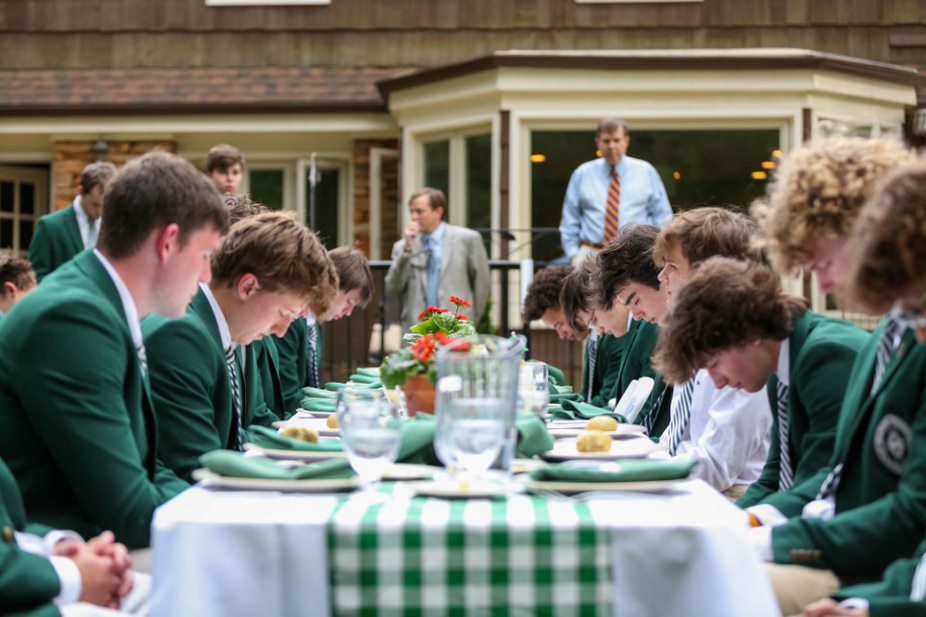 Many of the traditions that make Christ School unique are returning as the 2020-21 academic year winds down.
The Class of 2021 had the distinct honor of being the final class to have its Senior Dinner at the home of retiring Headmaster Paul Krieger on Thursday night. Christ School's next crop of Senior Leaders were appointed during the annual Tapping ceremony on April 25.
The students, faculty, and staff have been adhering to safety protocols since in-person learning resumed last August, and Christ School hasn't had any interruption of any kind. In addition to a full curriculum, the school has been able to safely offer varsity and junior varsity sports as well as Student Activities. 
Alumni Weekend begins Friday and Commencement for the Class of 2021 is scheduled for May 16.  A photo gallery from the Senior Dinner may be viewed at this link and photos from Tapping can be found at this link.