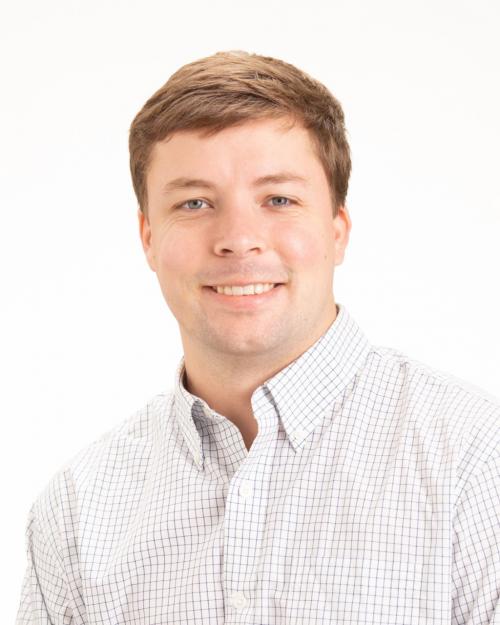 In his role as a Mechanical Engineer in the Aeromechanics division of General Electric Aviation, Thomas Pritchard '12, who arrived at Christ School during his junior year, has a hand in designing the engines of the next generation of Apache and Black Hawk helicopters for the U.S. Army. Through design, analysis, and testing, he ensures that jet engine airfoil designs and vibrations meet the specified requirements of a military aircraft. Two years out of grad school, he lives in Boston, and is looking forward to the loosening of COVID-19 restrictions so he can enjoy all that Boston has to offer for young professionals like himself.
Question: What have you been up to since you left Christ School?
Answer: I went to Washington and Lee University (Va.) where I majored in Mechanical Engineering. After a year working for the Army's personnel airdrop engineering management team (parachute design), I decided to get my masters at Georgia Tech in Aerospace Engineering. I focused on aircraft engine, combustion, research, and experiments, so that set me up for a job at General Electric, working in their aircraft engine business. I do a lot of design and analysis on a new helicopter engine that's going to power the Apache and Black Hawk helicopters and it most likely will go into some future helicopter designs as well.
Question: What got you interested in aerospace engineering?
Answer: It's something that has always interested me and after graduating from college I had a little time to think about it. When I was applying to graduate school programs, I felt like the Aerospace Engineering program at Georgia Tech was a good fit for me; I liked the professor that I was going to do research for. Once I started working in that area, I liked it even more. It got me engaged and I think it's interesting work, so I plan to keep doing it for as long as I like it.
Question: How did the pandemic affect your work this past year?
Answer: Since we are finishing up the design and are more in the analysis stages of our work, we really didn't need to be in person. I definitely needed a few extra monitors and good work-from-home equipment but other than that, I haven't missed a beat. GE has always had a flexible remote-working policy and the plant where we work is so big that we end up calling into meetings from our desk instead of walking 15 minutes to a meeting, so we were already used to working like that. We have engine testing coming up starting later this year and then a lot next year, so I'll need to be in person for that.
Question: What do you remember from your days at Christ School?
Answer: The friendships is probably the thing that stands out most. When you are a boarding student in Arden, North Carolina, you end up spending a lot of time with the other students who you live with. I made some good friendships that I still keep to this day. So, I guess it's 9 years later now, and I still talk to a handful of my classmates and meet up with them when I can. I really liked my tennis coach, David Price. When I was new to CS, he helped me feel acclimated and he was always there if I needed anything. I was really appreciative of him. Obviously, Mr. Krieger was a great headmaster in the same way. Mr. Mohney also had a big impact on me. Engineering is very math-heavy, so I think I owe a portion of my early success to him. We had a really small Calculus class of five people – getting that personalized, individual attention from Mr. Mohney gave me a solid math foundation and I was able to build off that in college and grad school.