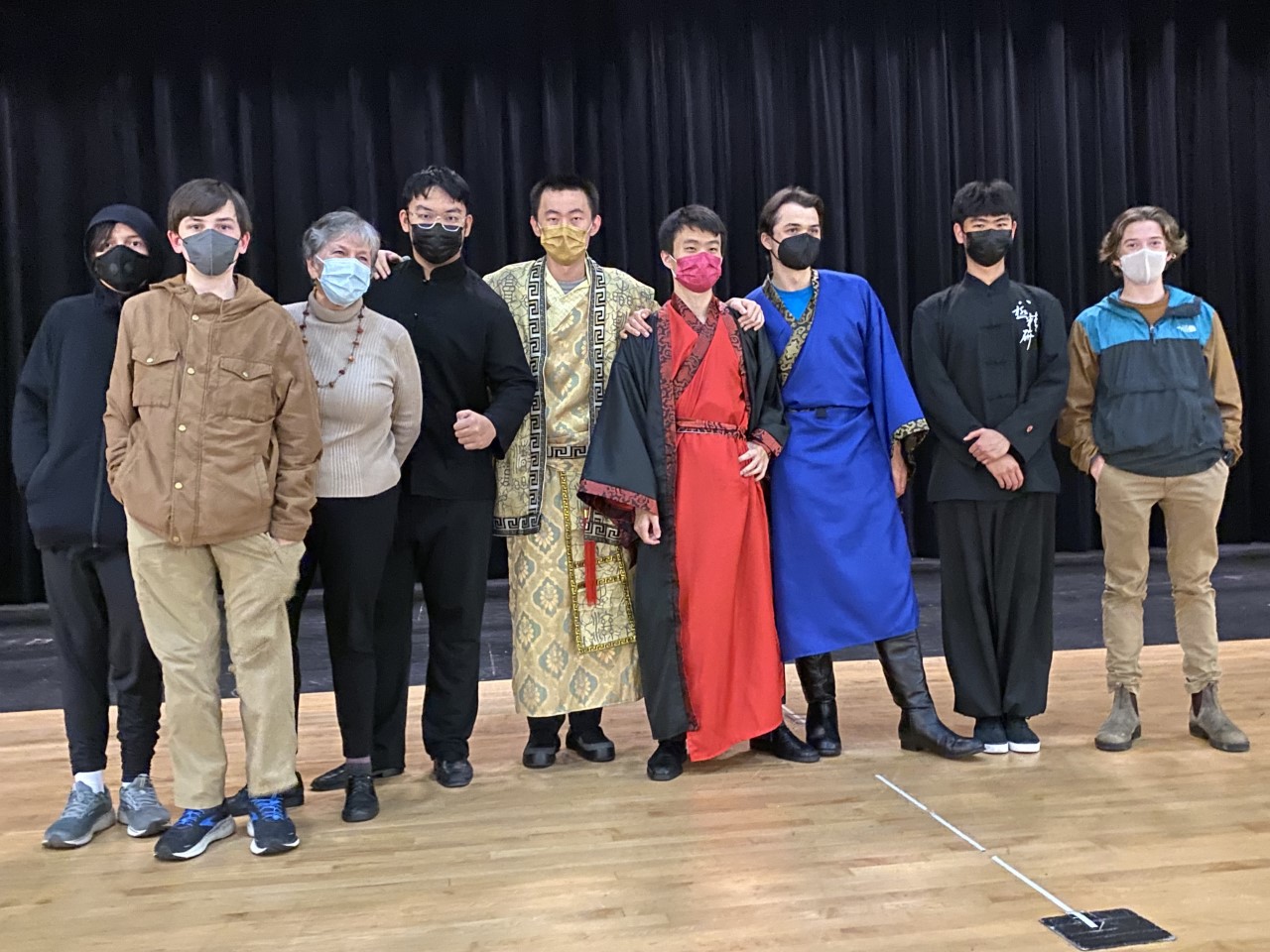 Rave reviews for "The Ear of the Emperor" had been circulating through the Christ School community with each subsequent performance.
Everyone in the cast and crew were still blown away by the reception they got at last weekend's N.C. Theatre Conference One-Act Play Festival.
The Greenies received not only one, but two standing ovations in Boone, N.C., and brought back three awards for their fall production – Excellence in Playwriting: Tony Hao '22 and Durant Long '22; Excellence in Acting: Weder Qin '24; and Excellence in Production Design.
Mary Dillon, now in her 20th year of heading up the school's Theater Department, recognized the boys during Monday's Assembly.  
"We love awards, but theater is different. The most meaningful award in theater is an enthusiastic audience," Mrs. Dillon said.
"Everyone involved really brought their A-game at the festival."
"The Ear of the Emperor" is an original one-act play written by Tony and Durant that was staged three times last week at Calvary Episcopal Church in Fletcher, N.C. The school bused over boys who wished to support their peers.
The full cast and crew consisted of:
Historiographer/Prince – Tony Hao '22.
Lawmaker/Warmonger/Physician - Durant Long '22.
The Emperor - Mark Yu '22.
Old Servant/Guard - Ethan Xiong '23.
Young Servant/Guard - Weder Qin '24.
Lights and Stage Managing - Jack Carver '26
Follow Spot Operator - Dylan Edwards '26.
Sound Tech - Whitford Birthright '24.