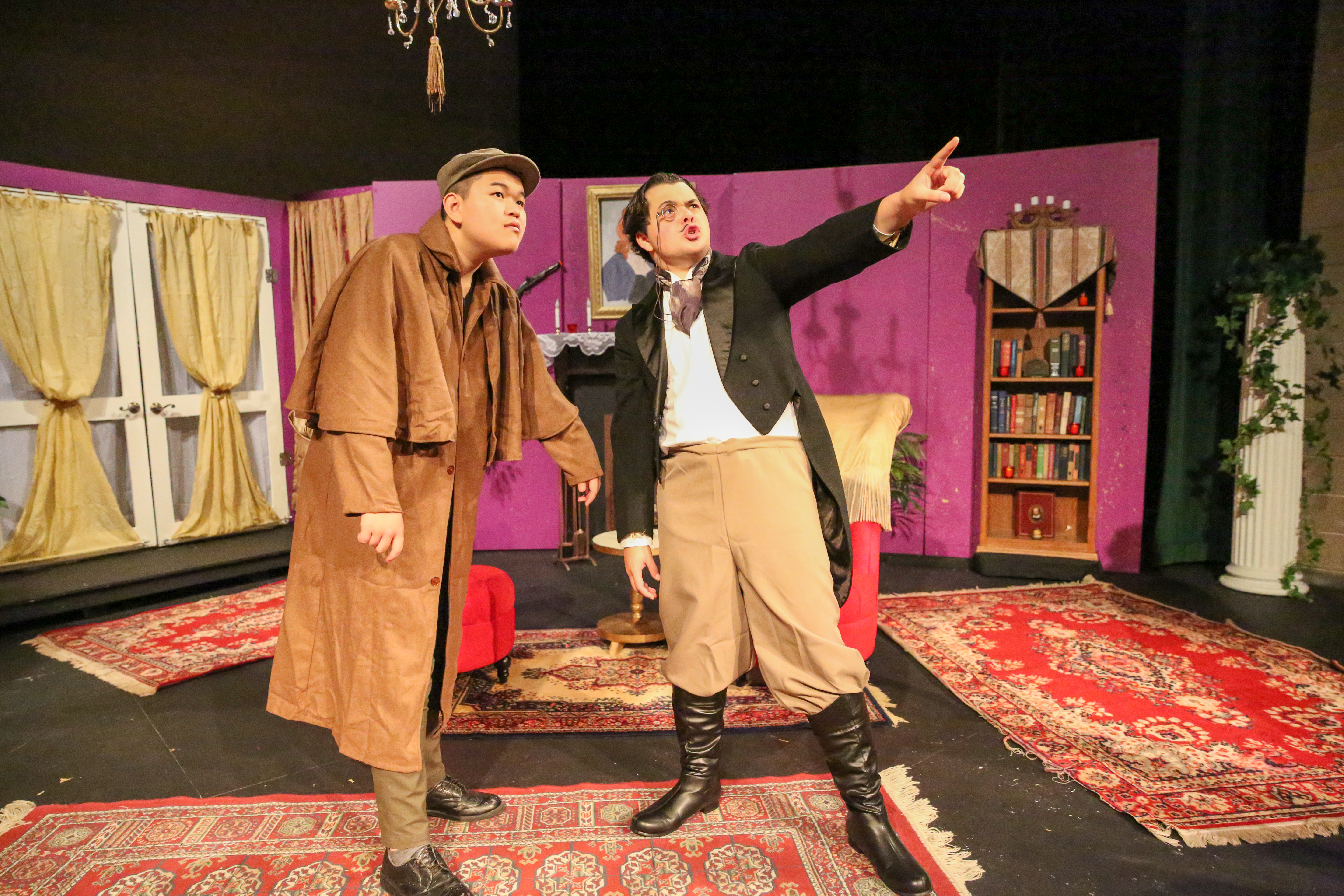 Christ School Theater's fall production of "The Mystery of Irma Vep" will be performed October 18, 19, and 25 in Pingree Theater.
Just in time for the Halloween season, the play is a spooky satire of various theatrical, literary, and film genres, including Victorian melodrama, "Penny Dreadful," "Wuthering Heights," and the 1940 Alfred Hitchcock movie, "Rebecca." The audience can expect a fast-paced comedy and quick-change show with three actors playing multiple characters like Lord Edgar, the housekeeper Jane, and the gardener, Nicodemus, with visits from a variety of supernatural beings.
"The Mystery of Irma Vep" stars Tom Tang '21, Tony Hao '22, and Durant Long '22 with technical support from Triston Mowry '23 and Sam Ludington '23. The Director is Mary Dillon and her Technical Director is Antton Wilbanks. 
Showtimes for Oct. 18 and 19 are 7:30 p.m., while Oct. 25 is a special Asheville School Week matinee at 4 p.m. Admission is free and everyone is welcome to attend.