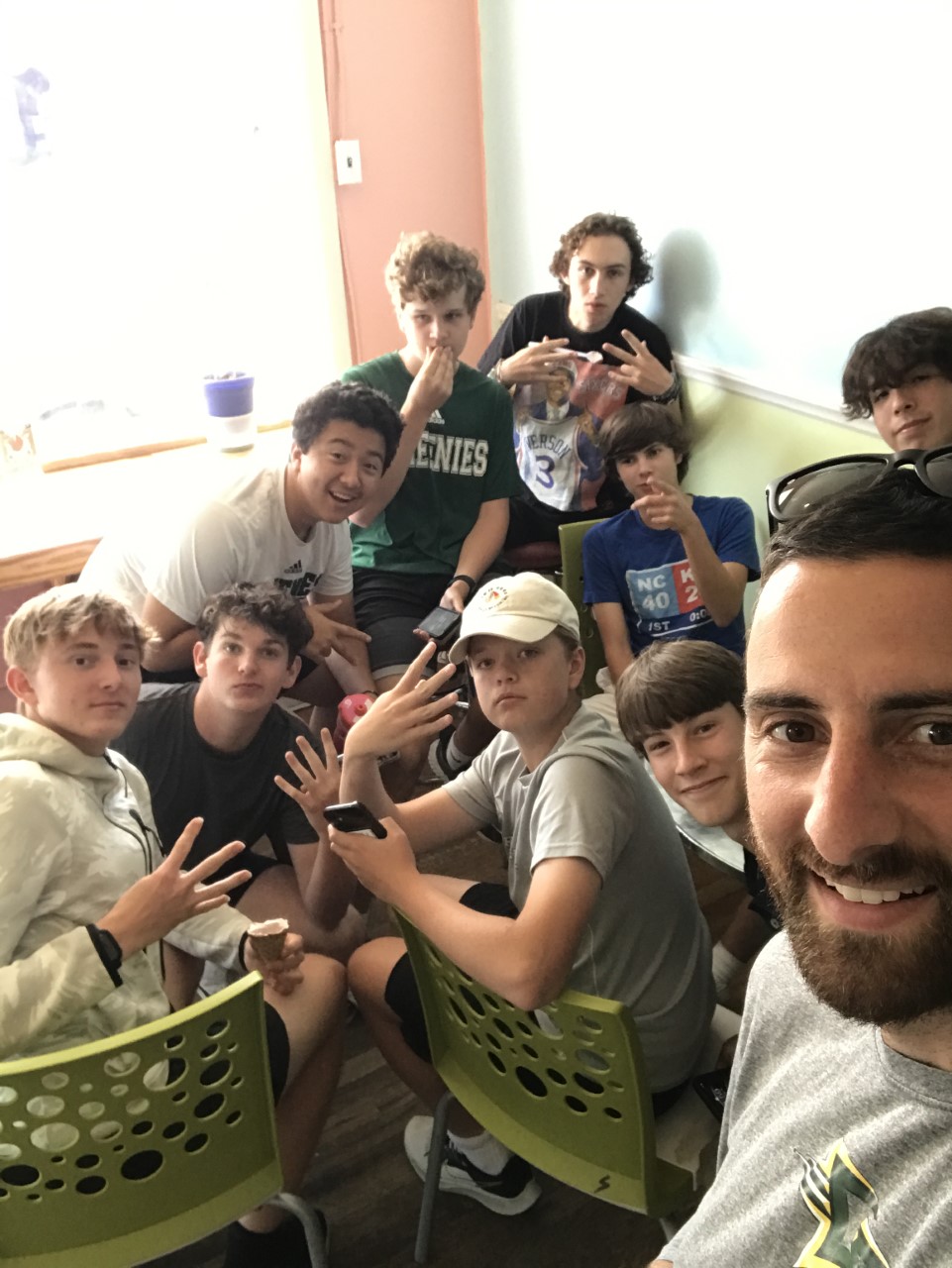 Christ School tennis crafted its best season in four years this spring, winning 10 matches and reaching the second round of the NCISAA state playoffs.  
It was a cause for celebration, and some ice cream.
Coach Jameel Brenneman took the team out for some frozen treats at The Hop in Asheville, using a gift card the Greenies earned from their volunteer hours with the Asheville Tennis Association.
Michael Drendel '23 and Xander Barber '23 were presented with their All-Carolinas Athletic Association plaques from their doubles partners – Ben Fedder '24 and Kevin Li '24.
Christ School did not have any seniors on this year's CAA runner-up team.