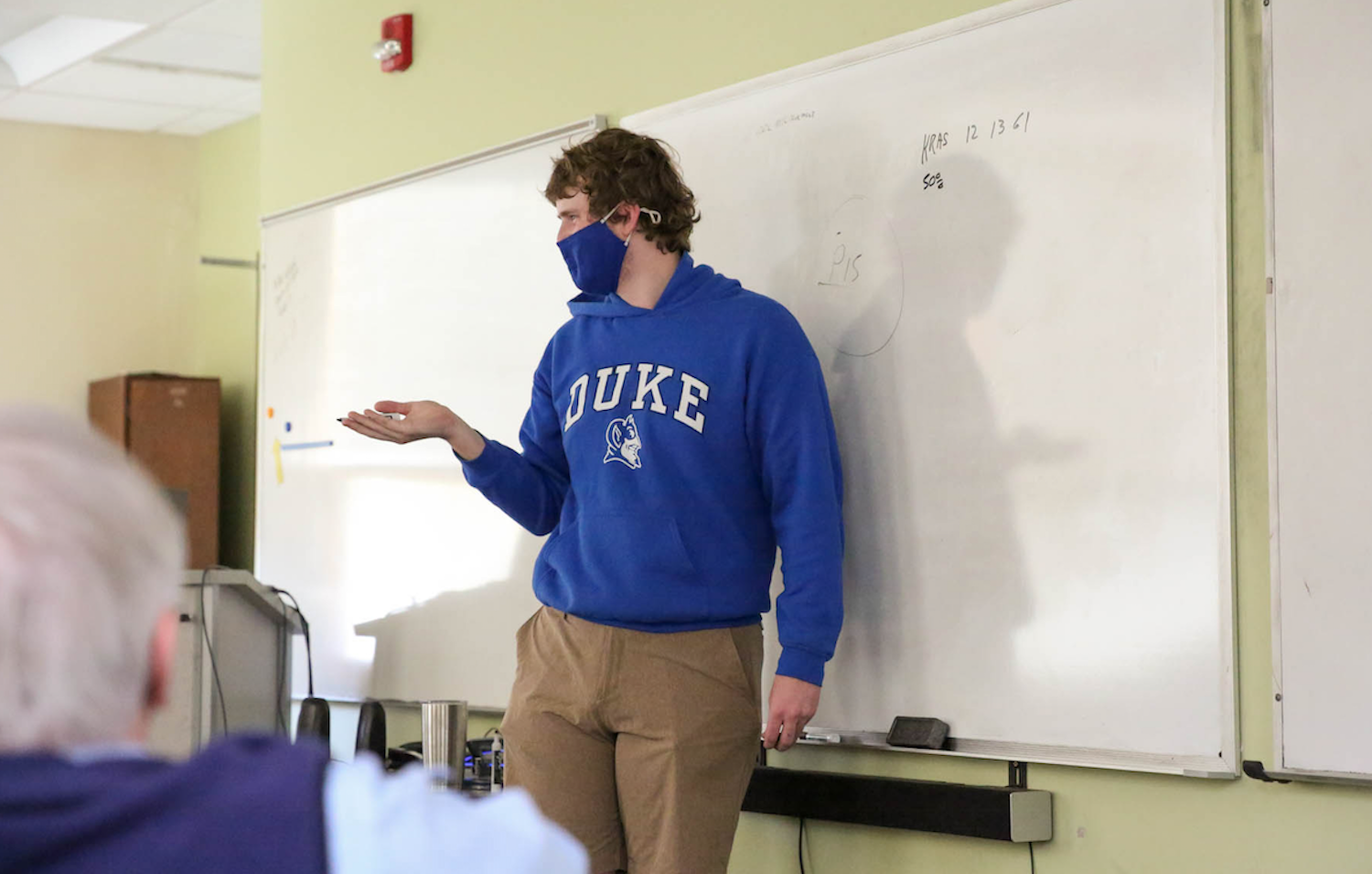 Ted Peterson '19 was a five-year Greenie and is now a sophomore at Duke University. Ever since his first science class at Christ School, he knew exactly where his passions lay.
Ted has held an undergraduate research position in Duke's Shen Lab – a precision medicine and systems biology lab – for the past year. His research is on tumor microenvironments and how they can affect the progression and accumulation of specific mutations during tumorigenesis. In layman's terms, Ted is trying to find the cause of cancer – particularly colorectal cancer.
When you see Ted speak about the topic in person, his passion is clear. His sentences are dotted with phrases like, "Isn't this amazing?" and "Can you believe the body does that?!" That passion was clear this past Friday when Ted presented to a series of Christ School Biology classes on his research and other general scientific topics like designing a research project and techniques to approach experiments.
"I found my passion for Biology and research at Christ School and I'd love to give back…" said Ted about returning to campus. Thank you to Ted for his time and for sharing his passion with current Greenies. Some may very well join him in the lab one day!