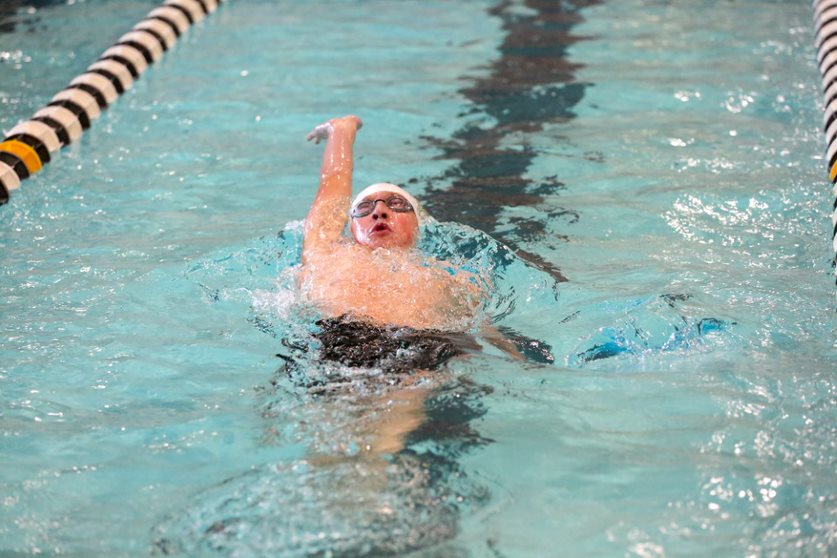 Christ School swimming concluded the 2019-20 season Monday at the NCISAA Division I state meet in Greensboro, N.C. The Greenies placed 10th in the team standings with 89 points.
Individually, Frank Howden '22 was fourth in the 200-yard individual medley (1:58.51) and sixth in the 100-yard breaststroke (1:01.51). Other swimmers who scored in the championship finals were Sam Jarrett '22 in the 100-yard butterfly (15th place, 1:01.48) and 500-yard freestyle (10th place, 5:18.17), Daniel Du '22 in the 100-yard backstroke (10th place, 1:01.72), and Colin Brazas '22 in the 100-yard backstroke (14th place, 1:03.82).
Relay-wise, the Greenies were ninth in the medley relay (1:50.39) with a team consisting of Daniel, Frank, Sam, and Grayson Scott '21. The 200-yard freestyle relay came in 12th place (1:43.83) and was made up of Grayson Scott '21, Aidan Galpin '21, Jake Jarrett '23, and Charlie Thomas '21. Finally, the 400-yard freestyle team of Daniel, Sam, Colin, and Frank placed 10th (3:41.32). 
Monday was a jam-packed day for Christ School at the Greensboro Aquatic Center. Greenies began their warm-ups at 6:30 a.m., and the championship finals started nine hours later.