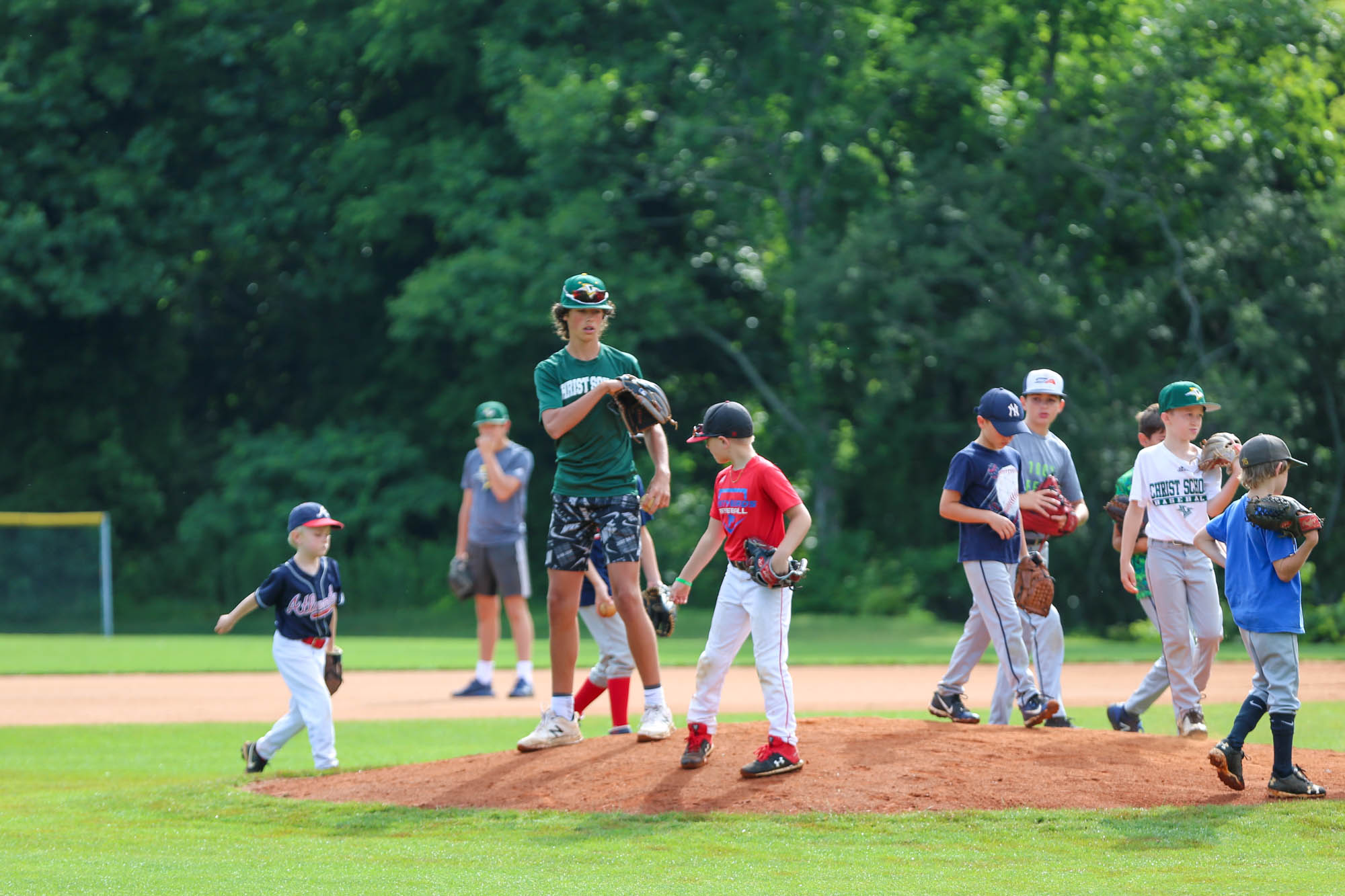 Combine the sheer expanse of Christ School's 500-acre campus, the quality of facilities, as well as Asheville's drawing power, and summer camps have returned in a big way. 
For its inaugural year, a baseball camp led by Greenie coaches and players has experienced a great turnout with 70 youth. Close to 50 more kids are expected for a basketball camp that starts next week.
Christ School's campus allows for multiple camps to be held simultaneously. This attracted the X10 Lacrosse organization to Asheville for a four-day camp (June 21-24) that boasts 99 participants. X10 also conducts camps in Colorado, Florida, New York, and Utah.
Finally, this will be the 22nd year that longtime N.C. State University coach Rollie Geiger has brought his All-American Cross Country Camp to campus. Three sessions are being offered (July 11-16, July 18-23, and July 25-30) and the camp frequently sells out.
More information about summer camp programming at Christ School can be found at this link.