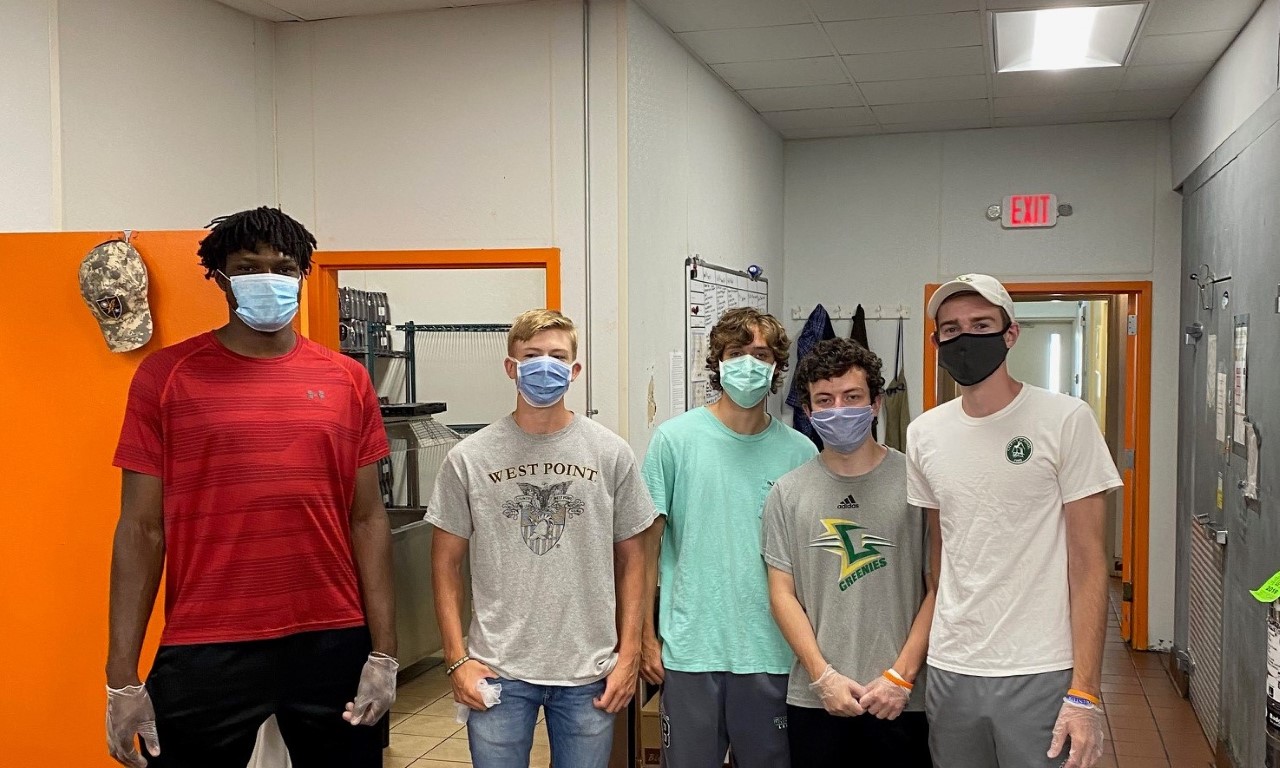 Even though the world around them is much different than any previous summer break, Christ School students continue to step up in their communities. 
Director of Service Learning Olga Mahoney P'20 said that the Greenies' good deeds have been particularly strong in the Asheville area.  
Luke Rheney '21, who will be Servant Leadership Chair for the 2020-21 school year, and his younger brother, Jack '23, have been volunteering at the Calvary Episcopal Church food pantry in Fletcher. Luke presented a donation check to the food pantry on behalf of Christ School's Rotary Interact Club.
The club identified a need for helping other local students who might face increased food insecurity due to COVID-19. As a result, the Greenies have joined the "Stock the Shelves" food drive, organized by Buncombe County Schools. Michael Mahoney '20 presented a check this week that will help provide lunches throughout the summer.
Finally, Michael joined Luke, Justice Ajogbor '20, Connor Jones '21, and Tyler Bell '21 in helping with meal preparation Thursday at Asheville's Veterans Restoration Quarters. The Veterans Service Club also gave a donation to the VRQ.
Over the next two months, Mrs. Mahoney said that Greenies will be part of a food and supplies drive for the Asheville area. Students should contact Mrs. Mahoney for more information.