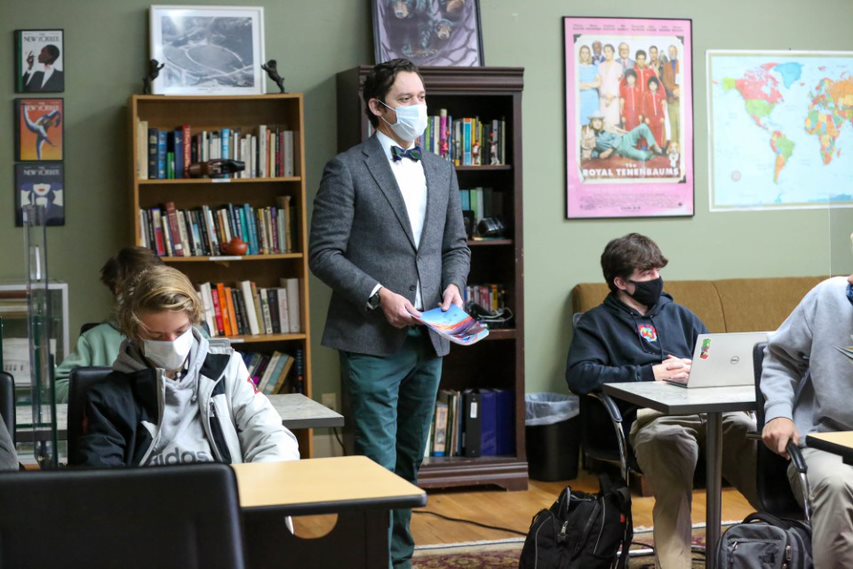 Teaching is not a one-way street at Christ School. Faculty members are constantly learning and evolving right alongside their students to mutually enhance the educational experience.
Dr. Spenser Simrill is an instructor trying something new for the 2020-21 school year. Dr. Simrill wanted to give his AP Language and Creative Nonfiction classes an additional means of expression by launching "The Green Light" website last fall.
The boys serve as the site's contributing writers and editors, delving into a wide variety topics, including film, music, sports, art, technology, and literature. Between pieces, they read such publications as The New Yorker, The Wall Street Journal, and The Ringer to stoke their creativity.
The Green Light is available for viewing at https://medium.com/christ-school. Especially timely for Black History Month, the site includes reflections that students were asked to write after viewing films with civil rights themes on Martin Luther King Day.
Dr. Simrill explained that The Green Light's title was inspired by "The Great Gatsby" author F. Scott Fitzgerald, who believed that writers should write "for the youth of their generation, the critics of the next, and the schoolmaster of ever afterwards."