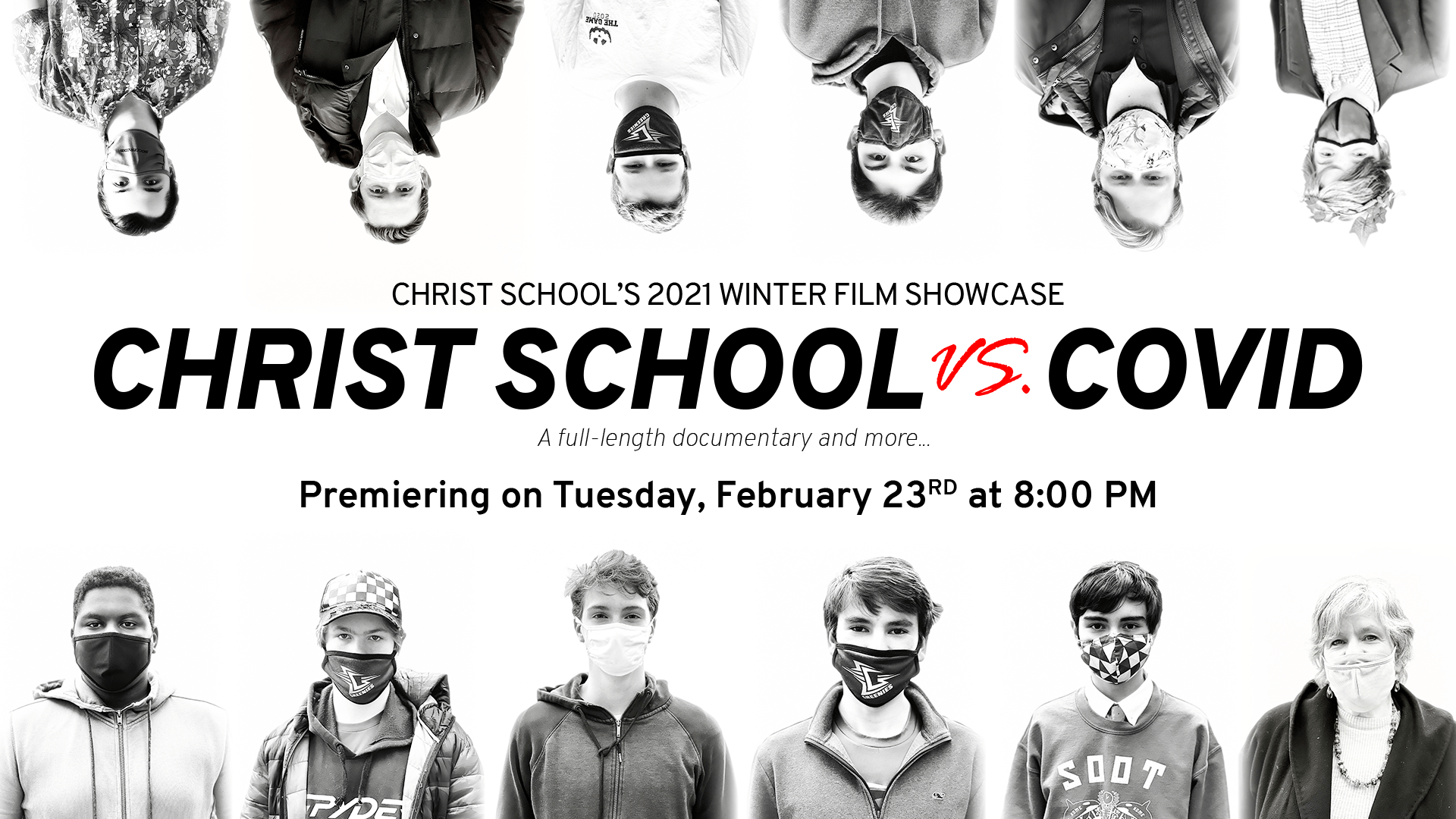 Documenting a once-in-a-generation crisis was the goal of student filmmakers when the cameras started rolling on "Christ School vs. COVID" last winter.
The final cut is a digital time capsule that is sure to live on, especially now that the film has been nominated for its first award.
"Christ School vs. COVID" will be screened October 3 between 12:30 and 2:30 p.m. at the Raleigh Film & Art Festival's "1:11" High School Festival, as one of the official selections for Best Documentary. 
The description for the film is as follows:
"'Christ School vs. COVID' documents the day in the life of a North Carolina boarding school amidst a global pandemic. Inspired by the "town films" of the 1930s, the film showcases the resiliency and determination of our school community with a sense of humor and entertainment. The battle is not over, but Christ School persists."
Tickets for the Raleigh festival are free and may be obtained by registering at this link. 
"Christ School vs. COVID" was directed by Tobenna Okoli '22, Matthew Sorrells '23, and Gabe Fricks-Starratt '21. It was the feature presentation of last February's Winter Film Showcase.
Ethan Park '23, Whitford Birthright '24, and William David '21 also directed films that were shown during the showcase in Pingree Auditorium. The showcase lasted 50 minutes and can be viewed in its entirety on YouTube at this link.