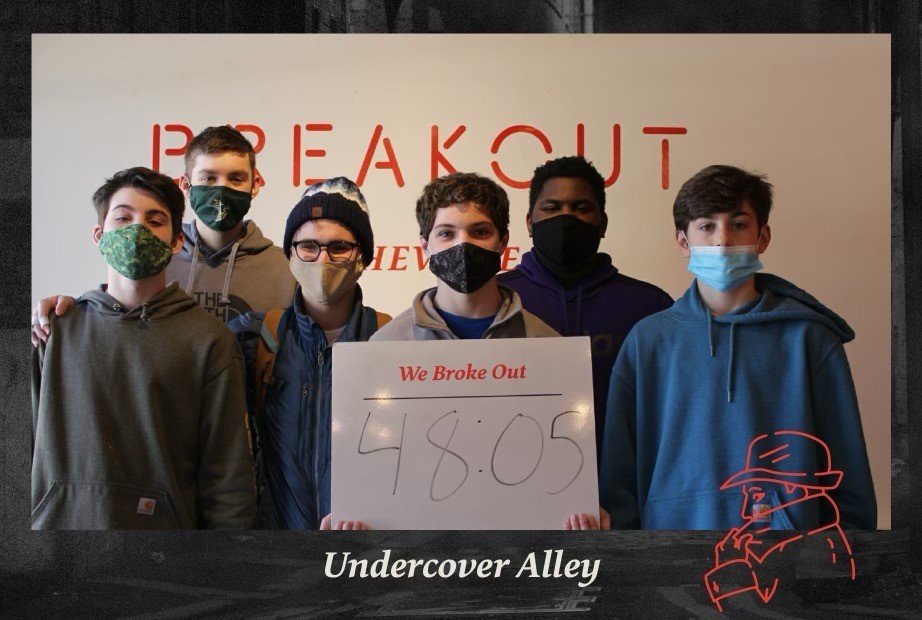 Millions of visitors flock to Asheville each year to partake in the mountain city's vibrant entertainment and arts scene.
Christ School has always taken advantage of the many options available through its Student Activities program. And as the Spring Semester progresses, the school has begun safely reintroducing off-campus trips.
This past weekend, a crew of six Greenies successfully made it out of their private Breakout Games escape room in 48 minutes and 5 seconds. There was also a private screening of the Tom Hanks' film "News of the World" offered to the boys. 
The Patrick Beaver Student Center has hosted on-campus billiards, poker, magnetic darts, and video game tournaments. Student Activities has also utilized the Close-Krieger Athletic Center for glow-stick events, miniature golf, and laser tag.
To top it all off, Student Activities has coordinated food deliveries to campus and hosted local food trucks. Each week's activities are announced to the boys in Assembly and posted to the Student Activities website.