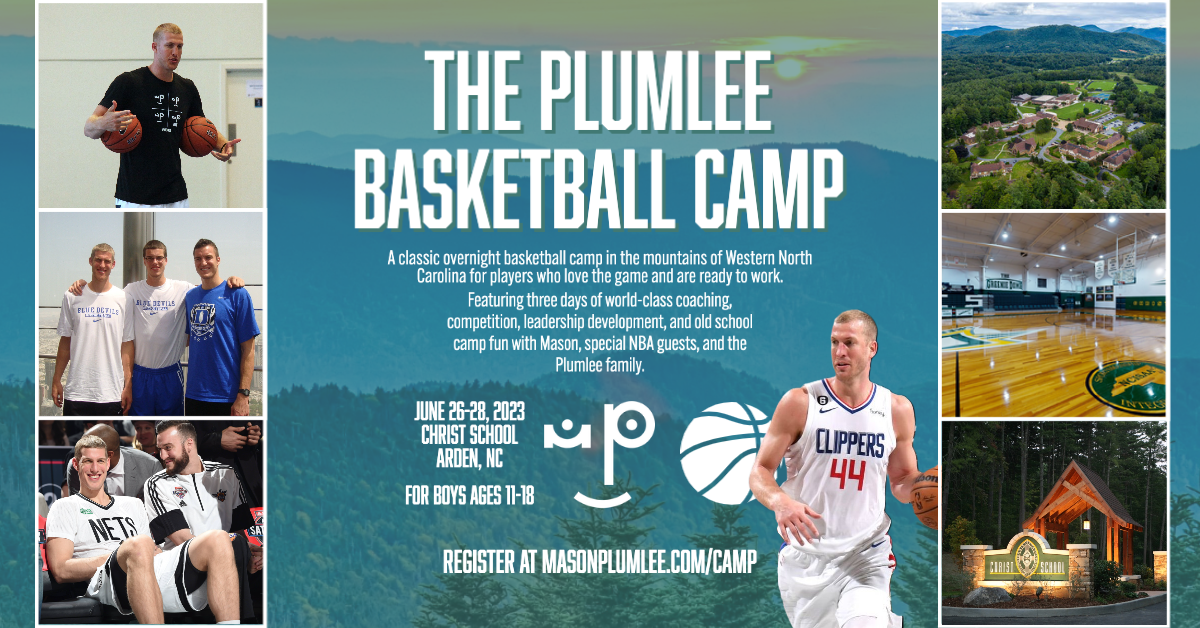 Christ School opened doors athletically, academically, and globally for Mason Plumlee '09 that he never could have imagined.
Mason and his family are incredibly excited to return and give back with The Plumlee Basketball Camp, which begins in just 25 days. Space is still available for boys ages 11-18, and we're excited to already have campers from 11 states represented, including a number of Greenie students. 
For more information or to register, click this link.  
Attendees should not expect a "typical" NBA player basketball camp. Most NBA player "camps" are one-day events where players show up to sign some autographs. This is the only multi-day overnight basketball camp in the country where an NBA veteran of 10-plus years (and former national champion and Team USA gold medalist) will actually lead and provide hands-on instruction. Mason will be on campus throughout and will be working directly with each camper in the Greenie Dome. Campers can expect high-level instruction and NBA-level coaching from Mason and the staff. 
In addition to Mason, the staff will include a former NBA head strength and conditioning coach, an NBA shooting coach, and NBA player development coach as well as several respected college and high school coaches.
Part of Mason's motivation with The Plumlee Basketball Camp is to provide kids from around the country with a taste of his Christ School experience — they'll meet new people and grow as athletes and leaders in a beautiful, supportive environment.