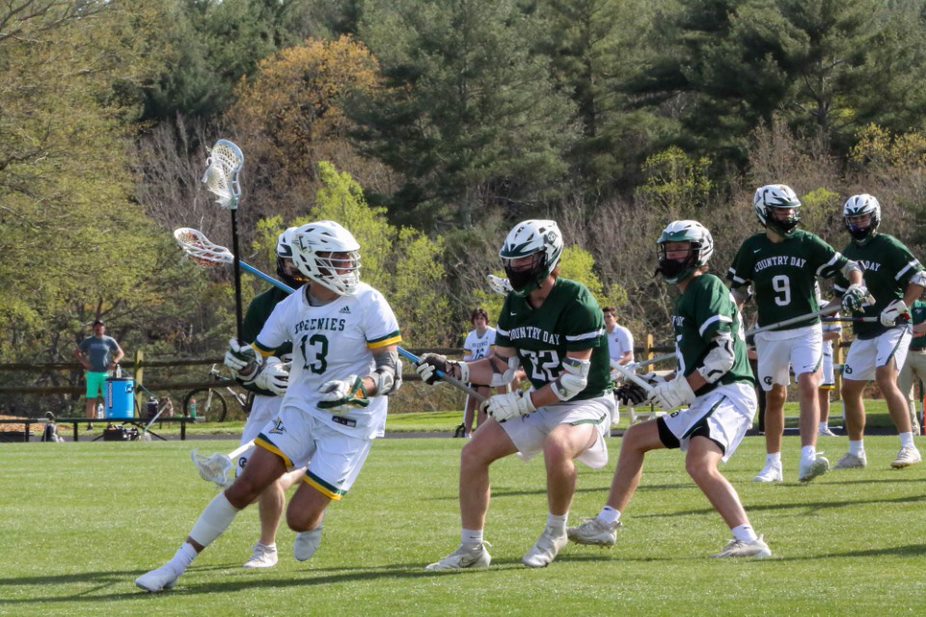 Saturday offered Christ School varsity lacrosse one last chance to fine-tune things for the NCISAA Division I state playoffs. The Greenies did not flinch after a less than ideal start at Durham Academy.
Trailing 4-2 at the 7:33 mark of the second quarter, Christ School turned it on from there to win its sixth consecutive game, 18-7.
Offensive leaders were Sam Bassett '22 (five goals, three assists), Keese Zugehoer '21 (three goals), Tony Provenza '24 (three goals), Emmett Paradine '22 (two goals, three assists), Christian Hudson '23 (two goals, one assist), and Mikey Peralta '21 (one goal, two assists).
Sean Dow '21 won 25 of his 29 faceoffs and scored twice as well. Fellow senior Sam Brie '21 made eight saves.
The Greenies (12-2) have drawn the No. 2 seed for the state playoffs which begin Tuesday. After enjoying a first-round bye, they will host either No. 3 Cannon School (9-7) or Covenant Christian (3-9) later this week. The athletic department will announce a date and time for the game when it becomes available.
Varsity baseball and varsity tennis have earned first-round byes, too. The complete brackets can be viewed at NCISAA.org.