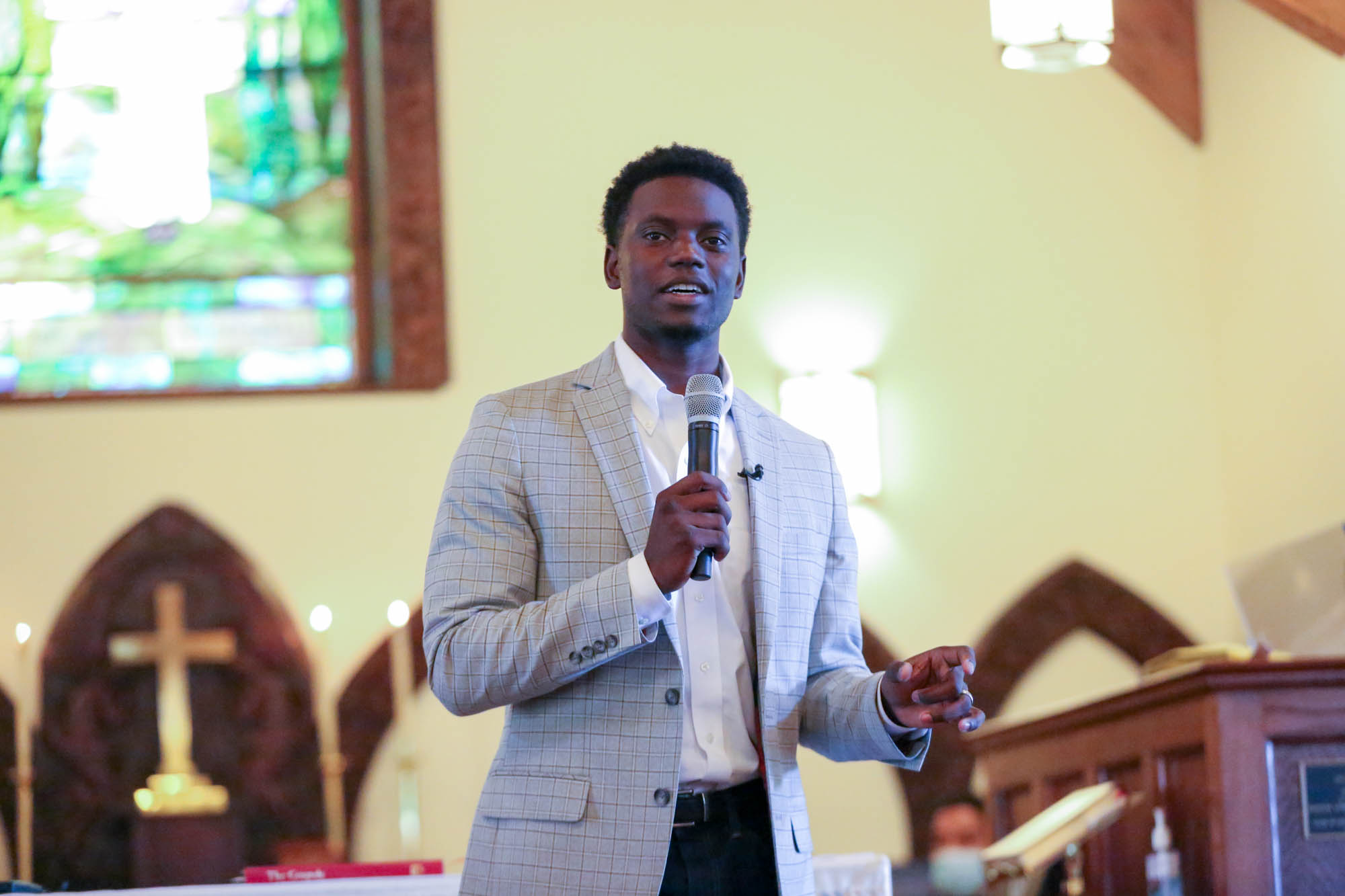 Christ School was lucky to discover Chris Singleton back in 2019.
These days, Singleton is so in demand that he is on the road 140 days a year, sharing his message of resilience, faith, and unity with schools, churches, and corporations, as well as professional and college sports teams.
Singleton returned to campus Wednesday, as part of the new "Lift Every Voice" speaker series.
Six years have passed since the mass shooting at Emanuel A.M.E. Church in Charleston, S.C., which claimed the life of Singleton's mother, Sharonda Coleman-Singleton.
Singleton told everyone in St. Joseph's Chapel that he has forgiven the man behind the shooting, Dylann Roof, even though Roof has never apologized for his racially-motivated acts. Forgiveness, Singleton explained, is setting himself free from having to carry around the burdens of prejudice and hate.
Singleton said that vivid memories of June 17, 2015 help him through his "struggle points." He also delved deeper into the meaning of unity, telling the Greenies that true unity is understanding that behind every person's opinion is a story. Either that person has been taught to believe something or experienced something firsthand that shaped their belief.
Singleton compares resiliency to the tough, hard surface of a golf ball which is able to cut through the wind. And he has found meaning in the scripture of Romans, which says to rejoice in suffering for suffering builds character and character builds hope.
Singleton spent time with Christ School students in smaller groups after his talk and will return for more discussion Thursday.
The 25-year-old is a former minor league baseball player in the Chicago Cubs organization and speaks to more than 60 organizations annually. One of his children's books, "Different – A Story About Loving Your Neighbor" was a best seller in its category and has been championed by numerous organizations, including the Barack Obama Foundation.
Lift Every Voice is a first-year series intended to introduce Christ School students to guest speakers from different professions, backgrounds, and experiences.