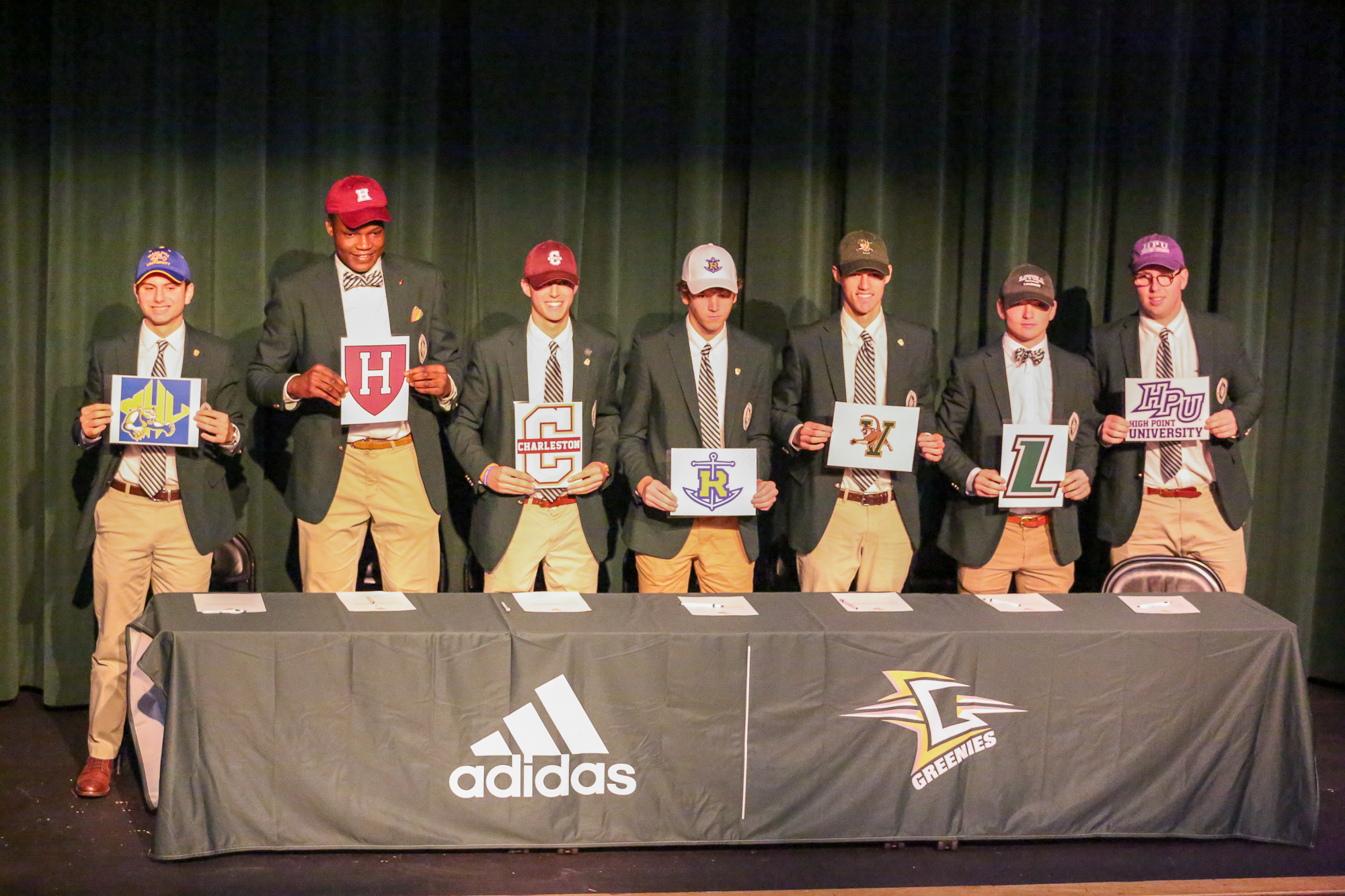 The Christ School community gathered Wednesday to celebrate seven student-athletes who will be carrying on their careers at the college level.
An Early-Signing Period event recognized the following seniors and their commitments – Justice Ajogbor '20 (Harvard University basketball), Cameron Akers '20 (College of Charleston golf), Jack Fitch '20 (University of Vermont lacrosse), Beau Hecimovich '20 (High Point University lacrosse), Davis Lindsey '20 (Loyola University Maryland lacrosse), Kevin Masson '20 (Rollins College lacrosse) and Steve Pappas '20 (Mars Hill golf).
Athletic Director Eric Thorp '01 introduced the Greenies to a crowd in Pingree Auditorium which consisted of their families, teammates, fellow students, faculty, and media members.
"This is a big day for these young men and their families, and a big day for Christ School as well," Mr. Thorp said. "This is a testament to not only the hard work you have put in (athletically), but your work in the classroom and the support of your parents. We are very proud of you all for what you have accomplished in your time here at Christ School and know that in your cases, there are still lot of seasons left and goals to reach."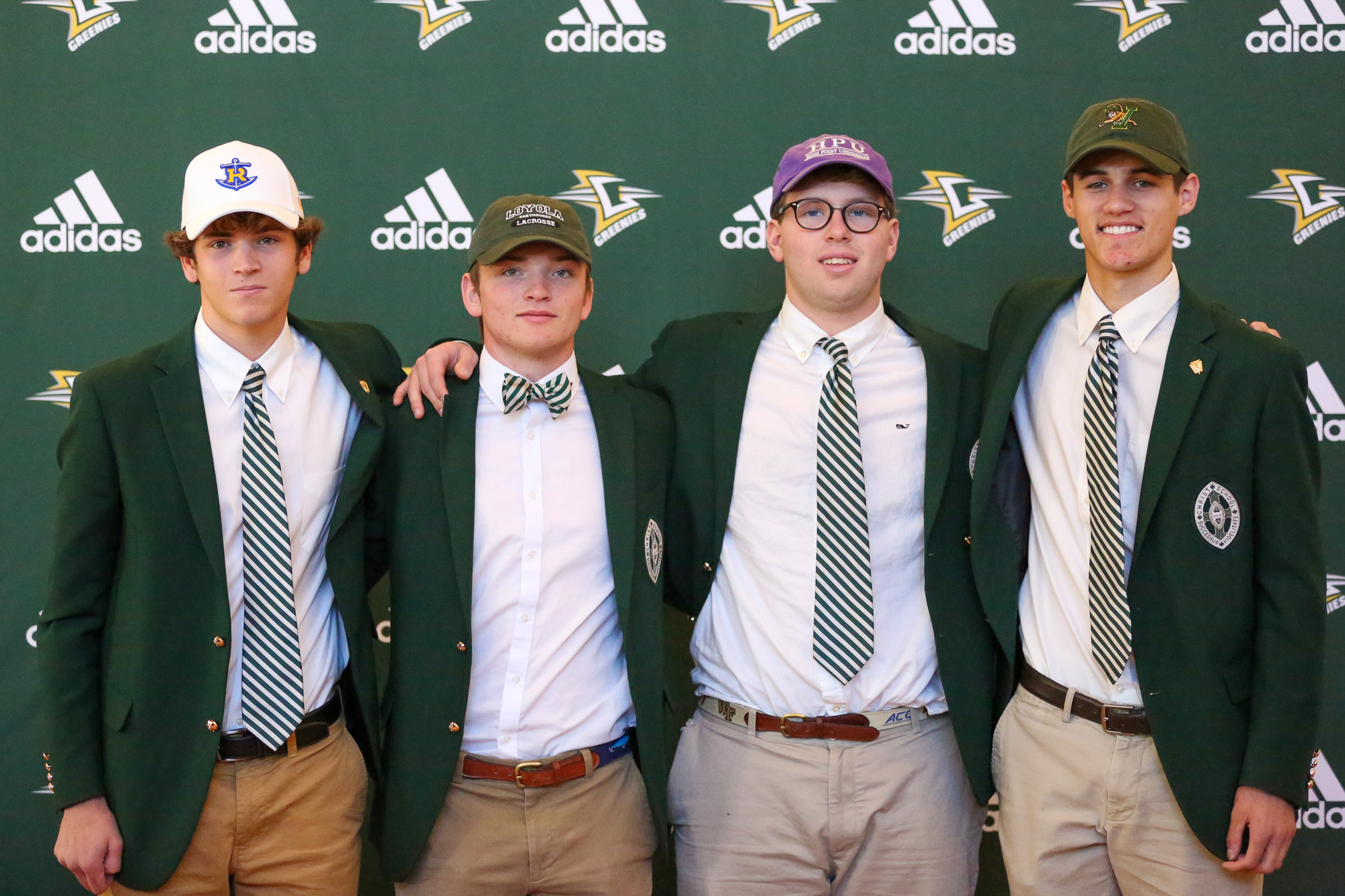 The lacrosse players have been part of Christ School's first three state-championships in the sport (2017, 2018, and 2019) and 44 combined wins during that time. Davis (attack) and Beau (goalkeeper) were both all-state players for last season's 21-2 team, which also used contributions from Jack and Kevin to ascend to as high as No. 27 in the MaxPreps national rankings.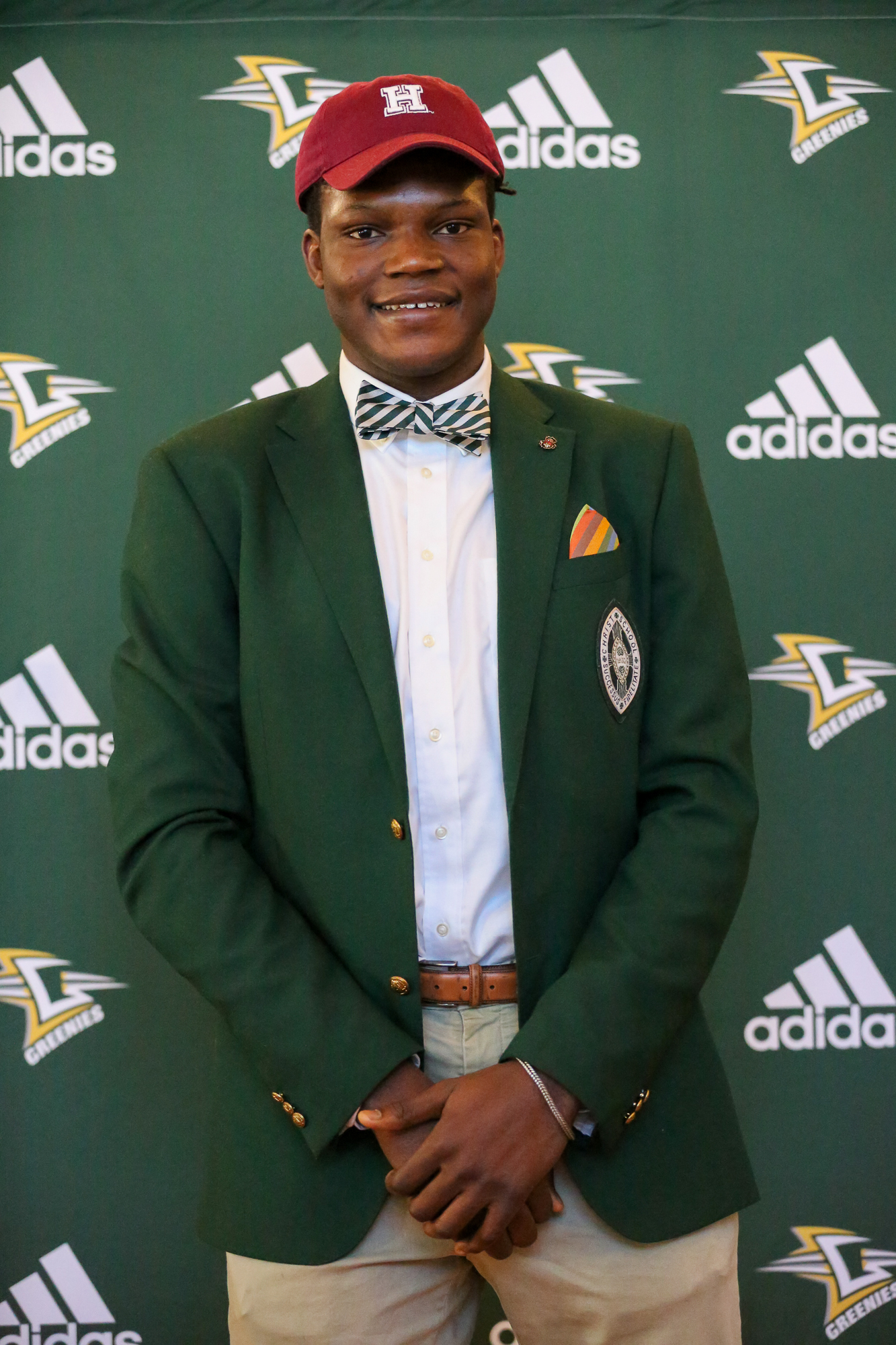 Justice, a 6-foot-10 post player, is the highest-rated recruit in the history of Harvard basketball. He was a major impetus to the Greenies reaching the NCISAA 4-A state championship game as a No. 8 seed last winter.
Cameron and Steve were both all-state golfers as juniors for a team that placed second in the NCISAA 4-A tournament. Cameron was named the Asheville Citizen-Times Golfer of the Year and Steve was the Carolinas Athletic Association Player of the Year.
More photos from Wednesday's ceremony can be viewed here.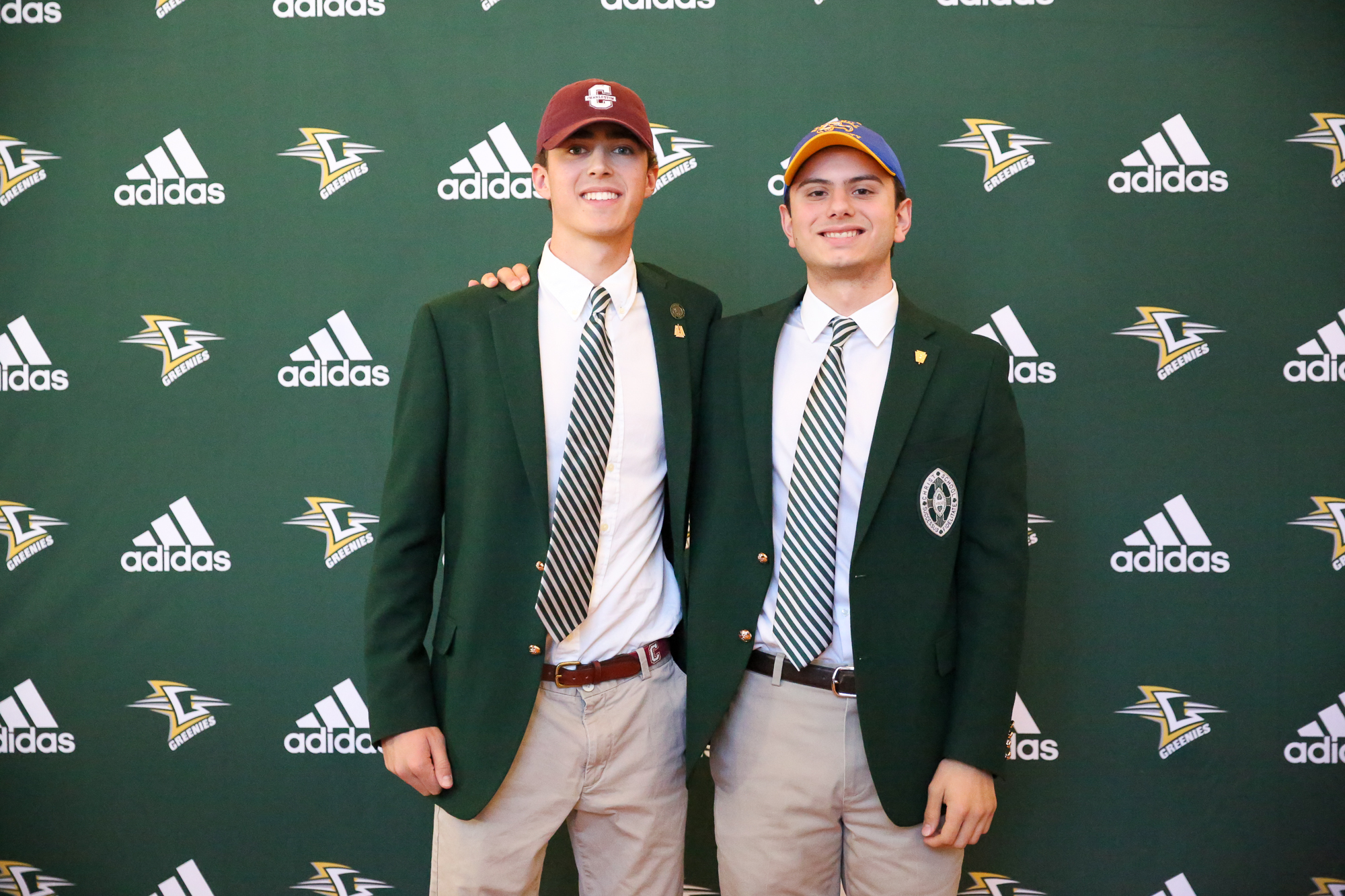 So far, 13 members of Christ School's Class of 2020 have committed to play college sports. Christ School will hold another commitment/signing event for its football players in December and an additional ceremony in the spring for other sports.