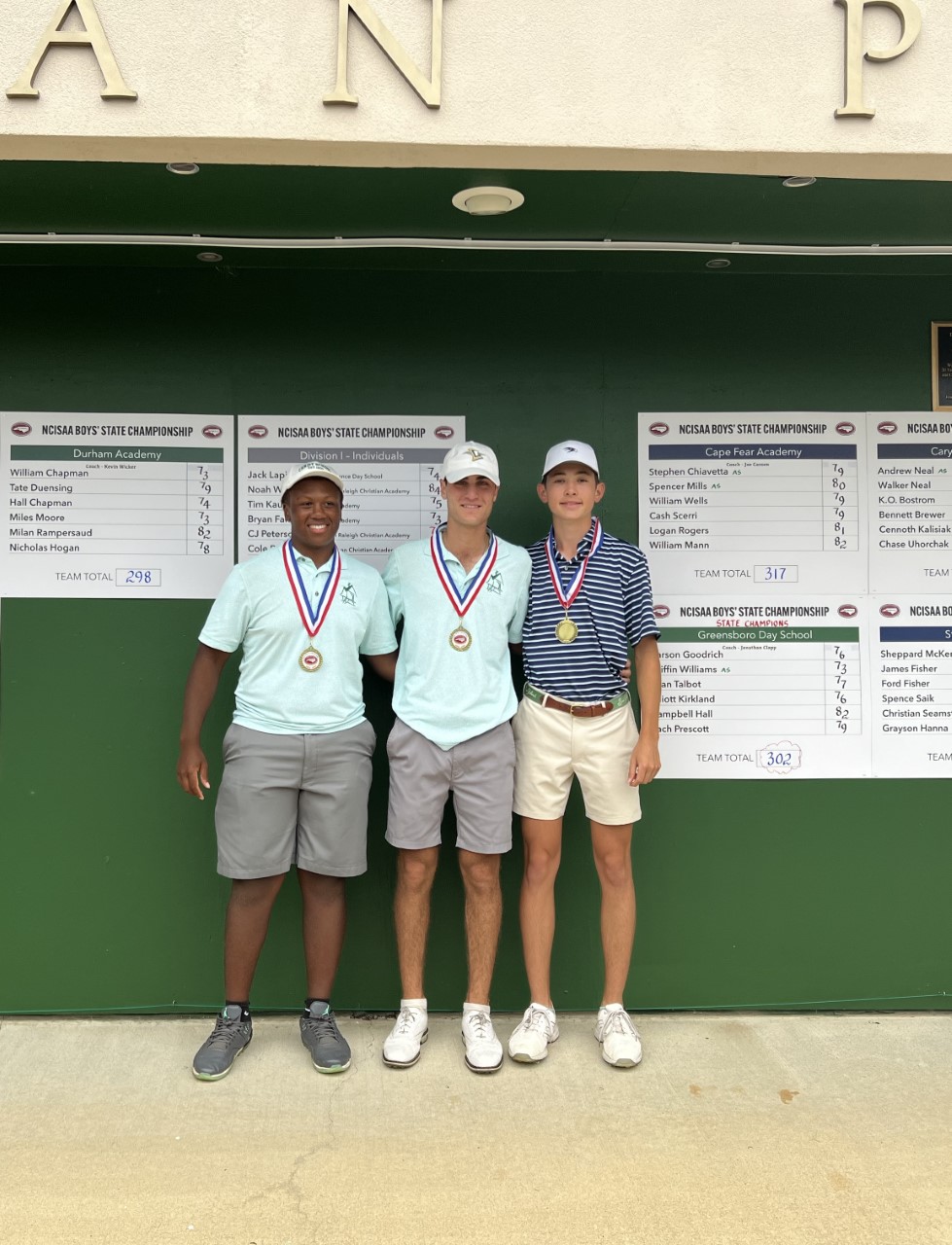 GREENSBORO – Taylor Kuehn '23 and Jamal Hutchison '23 went out the way every senior envisions, at the top of their game in their last high school event.
Taylor (second place, 69), and Jamal (fourth, 71) were all-state golfers for Christ School, which placed third in Monday's NCISAA Division I tournament at Bryan Park.
Taylor's 18-hole score tied Charlotte Latin freshman Aston Lee for the lowest in the event, which meant a playoff was used to decide the medalist.
The Greenies shot 299 for their best team showing in the state tournament since 2019. Other individuals were Hayden Fox '27 (78), David Gaines '26 (81), Elijah Abundis '24 (84), and Leo Lagutin '24 (90).