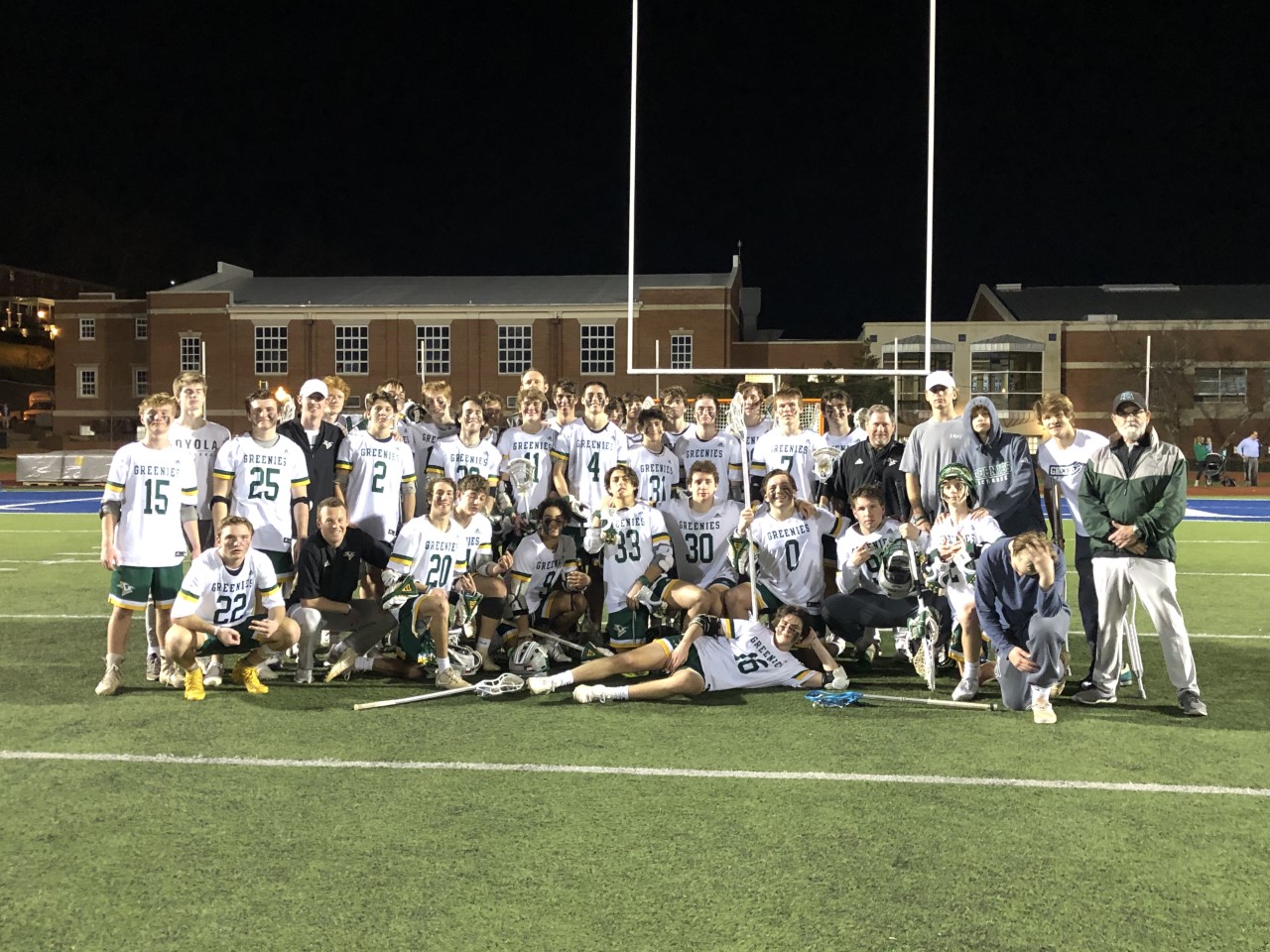 For the second time in two weeks, Christ School varsity lacrosse has been ranked as one of the top teams in the Southeast United States.
The Greenies (4-0) went from unranked to No. 6 in the latest South Top 10 poll from U.S. Lacrosse Magazine. No. 3 Weddington is the only North Carolina team ranked higher.
Christ School has outscored opponents, 60-12. Davis Lindsey '20 became the program's all-time leader in points (333) in the second game of the season (a 15-6 win at Montgomery Bell, Tenn., on Feb. 29).
The Loyola University Maryland recruit has the most goals (18) and assists (eight) of any player for the three-time defending NCISAA Division I state champions. Additional statistical leaders for the Greenies are Nate Kelley '22 (14 goals, six assists), Keese Zugehoer '21 (six goals, three assists), Mikey Peralta '21 (four goals, four assists), Robert Freeman '22 (two goals, three assists), Noah Beaulieu '21 (one goal, four assists), and Jack Fitch '20 (three goals, one assist).
Sean Dow '21 has resumed his dominance when it comes to faceoffs, winning 90 percent of them. And goalkeeper Beau Hecimovich '20, who came into the season with a 69-14 career record in the net, has a save percentage of over 70 percent.
Last week, the Greenies debuted at No. 7 in the Under Armour/Inside Lacrosse Regional Experts Poll.