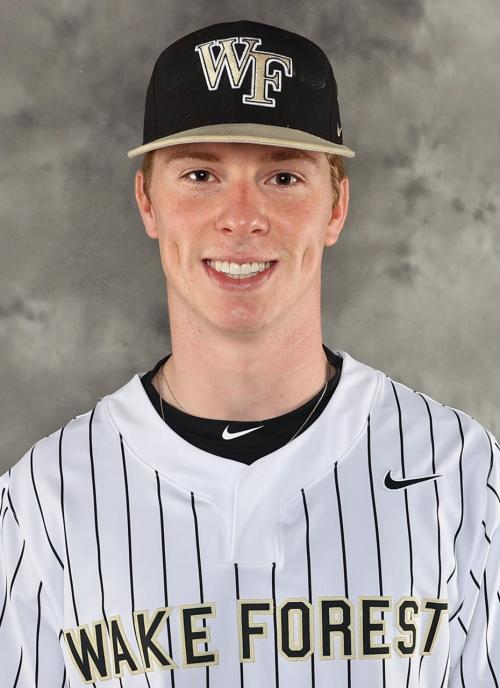 William Fleming '17 cuts an imposing figure on the mound at 6-foot-6, 220 pounds. As of Tuesday, the right-handed pitcher also figures into Christ School baseball history as only the program's second-ever major league draft pick.
The Seattle Mariners selected William in the 11th round (No. 324 overall).
William completed his college career at Wake Forest University in May. His record was 4-6 this spring with a 6.03 earned run average and 65 strikeouts in 74.2 innings pitched.
"Will is one of the great sleeper picks in this year's draft," Demon Deacons coach Tom Walter said.  "This young man will pitch in the Major Leagues. He is big, physical, and athletic. He throws four pitches for strikes and has a very good sinking fastball. As his command continues to grow and the breaking ball sharpens, the sky is the limit."
William's hometown is Asheville. Chances are he would have been drafted in 2020, but the draft was shortened to five rounds by the pandemic. Seattle has minor-league affiliates in Modesto, Calif. (Low Single-A), Everett, Wash. (High Single-A), North Little Rock, Ark. (Double-A), and Tacoma, Wash. (Triple-A).
Champ Stuart '10 became Christ School's first major league draft pick in 2013 – the New York Mets took the outfielder in the sixth round (No. 176 overall) of that year's draft. Champ eventually advanced to Double-A before his pro career concluded in 2018.