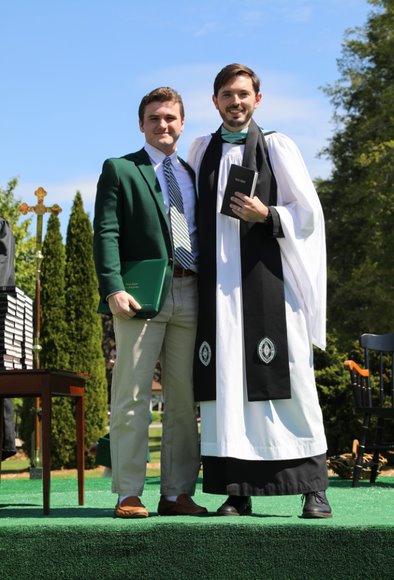 Sean Dow's legacy is secure as one of the top faceoff specialists in Christ School history.
The recent graduate merely added to that legacy May 16 by being named the Overall Most Valuable Player of the 16th annual N.C. Great 38 All-Star Lacrosse Game at Catawba College.
Sean '21 has signed with Lehigh University and had a stellar senior season for the NCISAA Division I state runner-up Greenies (14-3) by winning 79 percent of his faceoffs to go along with 178 ground balls, 12 goals, and eight assists.
Attacker Mikey Peralta '21 and goalkeeper Sam Brie '21 also represented Christ School in the N.C. Great 38.