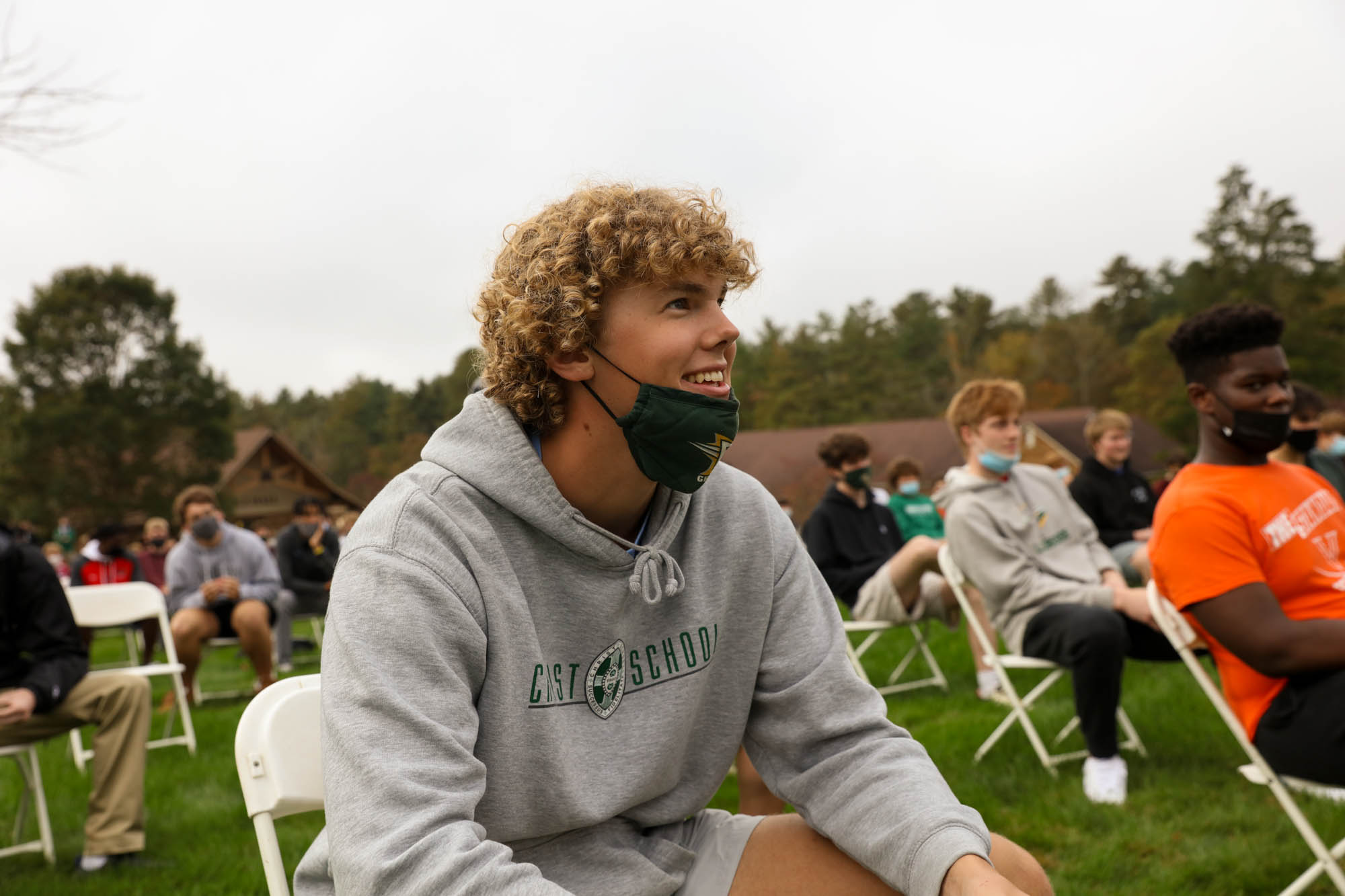 Assemblies and Chapel services are wonderful ways of promoting collegiality and communion at Christ School. The school has done its best to replicate this virtually at a time when large gatherings are discouraged.
But there is nothing like the real thing.
Our full student body of 292 boys and the faculty came together en masse Tuesday morning for the first time since August with the special occasion being an outdoor, socially-distanced Asheville School Week assembly in Yard A.
The Class of 2021 tickled more than a few funny bones with the annual Senior Skit and everyone listened intently to a story told by maintenance staff member Reed Fornoff. Athletic Director Eric Thorp '01 provided a historical look into the Christ School-Asheville School football rivalry. Finally, Headmaster Paul Krieger summed up the successful execution of nine weeks of in-person learning.
"You guys have been absolutely amazing. When we started out, we had a lot of hopes for this school year but a lot of questions, too. Frankly in terms of what I hear other schools are facing, it is mind-boggling how you have kept us functioning" Mr. Krieger told the Greenies.
"We are here today because of you and good planning. You have got an inner core that makes this place work."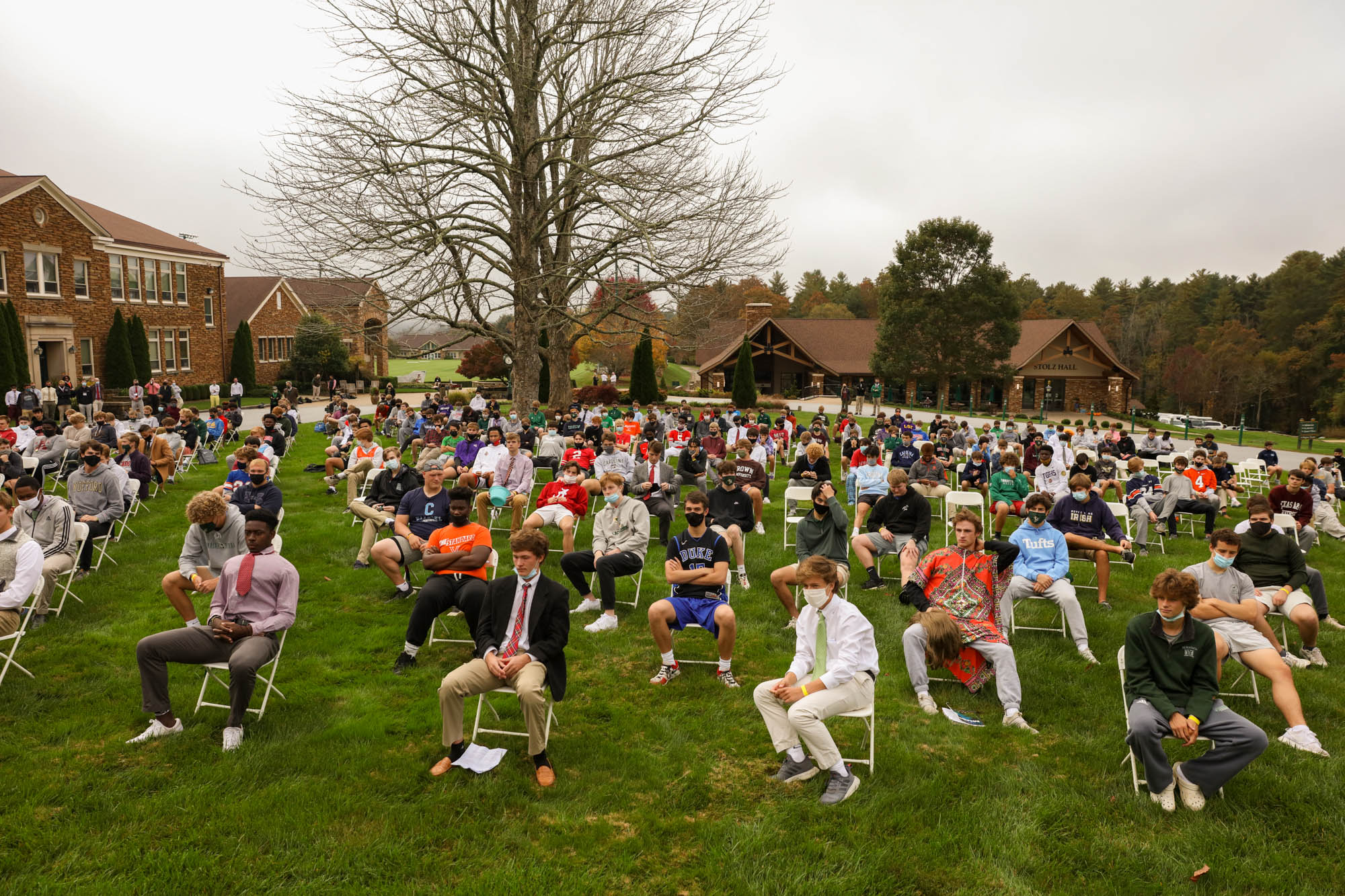 Tuesday was the first time that every Christ School student and faculty member has been together in one place since Convocation on Aug. 30. With safety in mind, daily audiences have been strictly limited at Assembly and Chapel in favor of live streams. The same was been true for on-campus sports events.
Asheville School Week is filled with activities between now and Saturday's 1:30 p.m. kickoff from Fayssoux Field. "The Game" is the oldest high school football rivalry in the Carolinas and even though the Blues lead the all-time series, 50-39-4, the Greenies have won the last eight games which is a record streak for either side. Last year's score was 40-13 in Christ School's favor. Watch Saturday's game live at this link.