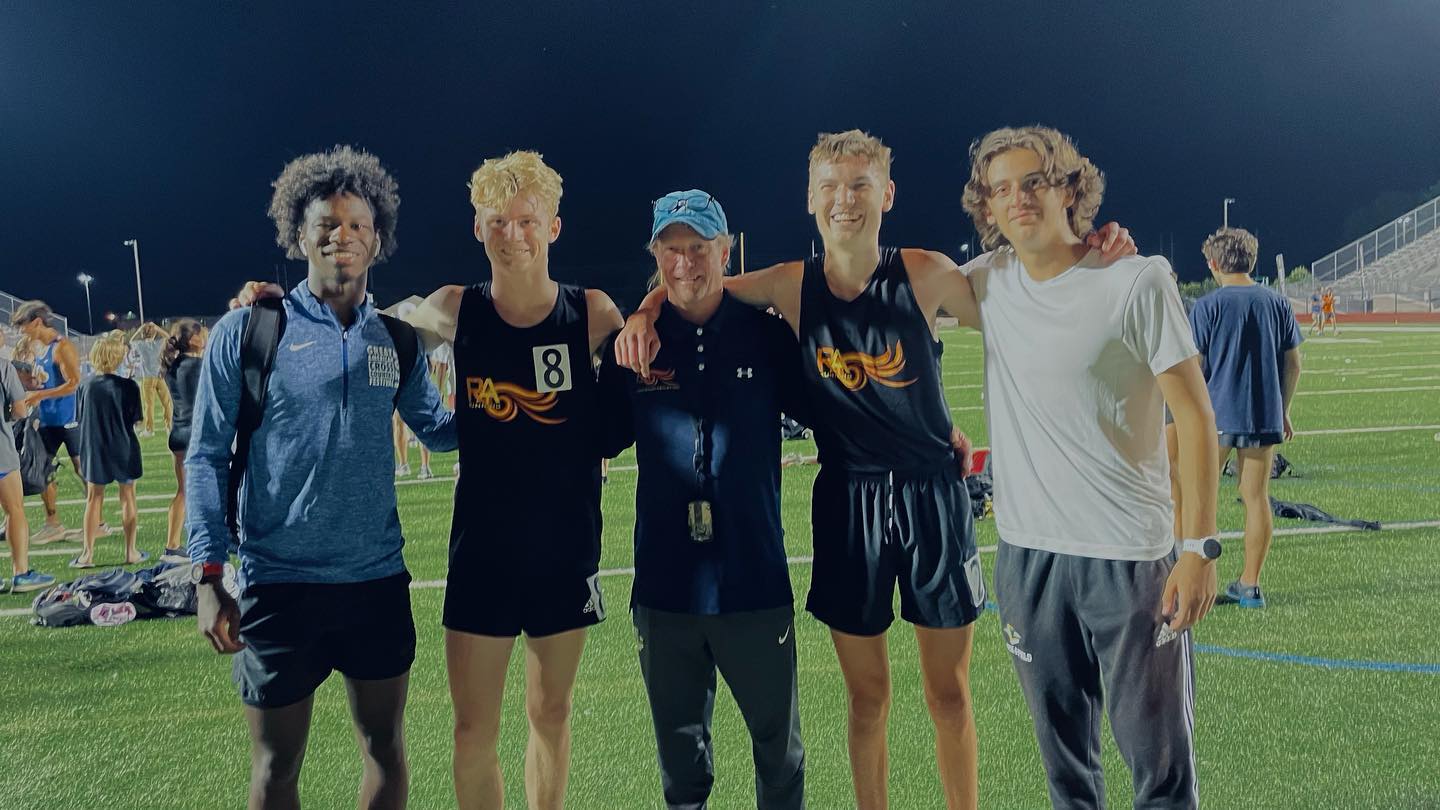 Rocky Hansen '23 is now in some rarefied air for North Carolina high school track.
The state's all-time fastest mile belongs to a Greenie as of Saturday night, and a simple crunching of the numbers shows just how impressive Rocky was at the RunningLane Track Championships in Huntsville, Ala.
The rising senior from Christ School won the Memorial Day Weekend race with a time of 4:00.76, which converts to 3:59.36 for the traditional 1,600-meter run held at most high school meets.
North Carolina's previous record for 1,600 meters (4:02.55) was run 10 years ago by Winston-Salem Reagan's Craig Engels. It was a conversion of the 4:03.96 he ran at the 2012 New York City Dream Mile.
A mile is 1,609.344 meters. A comprehensive state record book is continually updated at NCPreptrack.com and can be viewed at http://ncpreptrack.com/at25.html#b16.
Runners from all over the country toed the starting line for the RunningLane meet and Christ School accounted for one-fourth of the top-8 finishers. Dawson Reeves '24 came in seventh place with a time (4:11.32) that is a state record for sophomores.
Dawson and Rocky were accompanied in Alabama by their Christ School teammates and coach Randy Ashley.