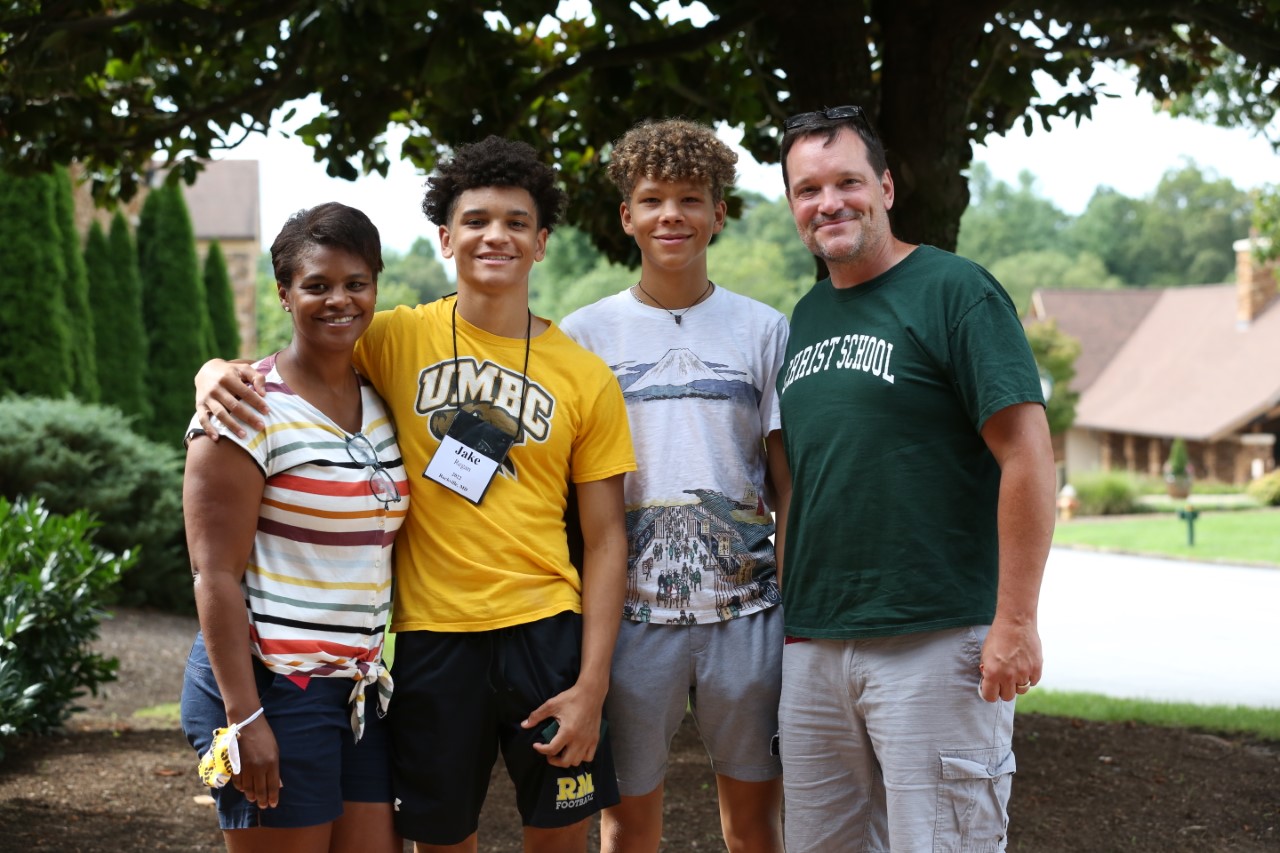 Even under their masks, the faculty and staff were all smiles Tuesday as Christ School welcomed the first group of boys back to campus for the 2020-21 school year.
The early arrivals give the school its largest in-person student presence in six months.
Christ School transitioned to virtual classes in March due to the COVID-19 pandemic, and many protocols are in place to ensure the safety of on-campus learning for the 2020-21 school year. The student body will consist of more than 290 boys hailing from 19 different states and eight different countries. There are 76 seniors in the Class of 2021.
Registration Weekend will be capped off by a socially-distanced Convocation ceremony on Yard A on Sunday evening. This marks the final Convocation for Headmaster Paul Krieger, who announced his retirement in May. 
The first day of the 2020-21 academic year for Christ School is Monday. For more information regarding our Fall Semester Reopening, visit https://www.christschool.org/covid-19-fall-opening. More photos from Tuesday can be found on our social media pages.