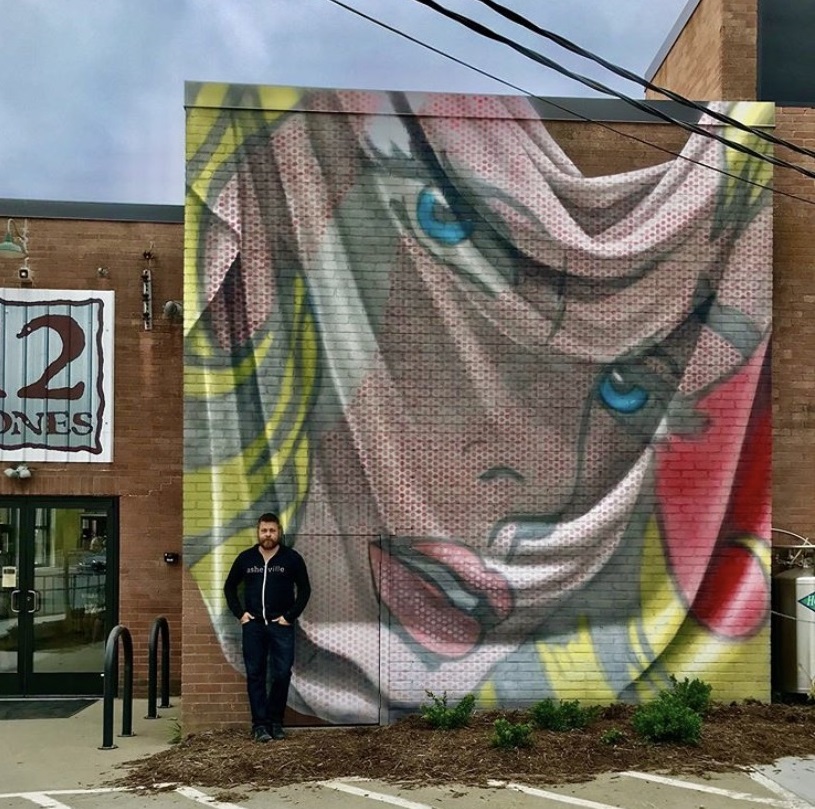 Fine Arts students at Christ School might not know Ian Wilkinson personally, but they probably know his work.
The Asheville muralist has been involved in projects all over town – from an iconic water tower in the River Arts District to a re-creation of Catawba Falls splashed across some downtown stairs. And perhaps the piece most recognizable to Greenies? A scene painted on the side of the 12 Bones Smokehouse South restaurant.
Back in January, The New York Times featured Wilkinson's mural of civil rights activist Homer Plessy in New Orleans.
Art instructor Erin Price asked for Wilkinson to speak to her classes on Friday, virtually of course, as Christ School proceeds with online learning. He shared details of his career, different mural techniques, and answered questions from Greenies who wanted to know more about street art, mural art, and graffiti art.
Mrs. Price has invited Wilkinson to come to campus and do a live demonstration in the fall.
Christ School has hosted a number of other guest speakers during the 2019-20 school year, including former U.S. Golf Association president Jim Hyler, Rt. Rev. José A. McLoughlin, Bishop of the Episcopal Diocese of Western North Carolina, acclaimed poet Jon Sands (part of the Godwin-Hauser Visiting Author program), WLOS-TV News 13 weekend morning anchor Justin Hinton, and Greenie parents who are local professionals.