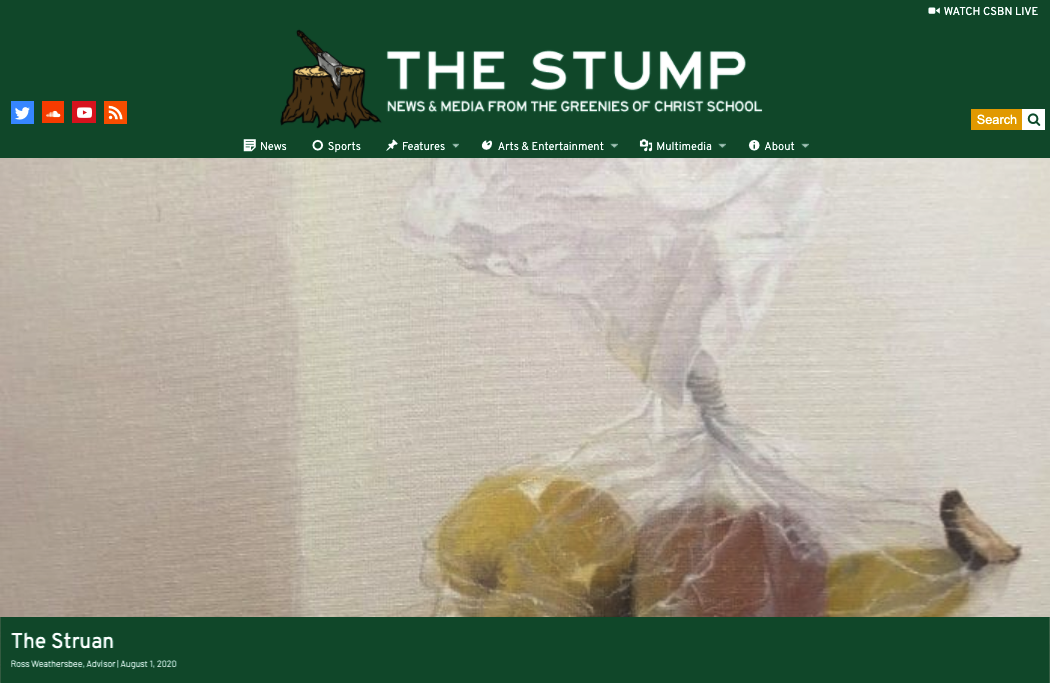 Student-produced news and media now has an online hub at Christ School.
Friday saw the launch of a website for The Stump newspaper at csstump.net, a place that will serve as the home for all student journalism initiatives, including the Christ School Broadcast Network. Users are encouraged to check out the site, bookmark it, and visit often for new content.
The idea for an online version of The Stump originated at last year's Journalism Education Association/National Scholastic Press Association convention in Washington, D.C. Inspired by other programs across the country, Christ School instructors Mary Dillon, Dr. Spenser Simrill, and Ross Weathersbee '10 returned home on a mission to elevate our own offerings.
Mr. Weathersbee said that 24 Greenies worked more than a month to prepare Friday's launch. The new logo for The Stump was designed by Jack Lee '21. You can follow The Stump on Twitter at @thestump_cs.
The current iteration of Christ School's student newspaper has been around since 2016. Formerly known as The Galax Leaf, the school had been without a paper for six years until Coles Manning '19 suggested publishing again to Mrs. Dillon.