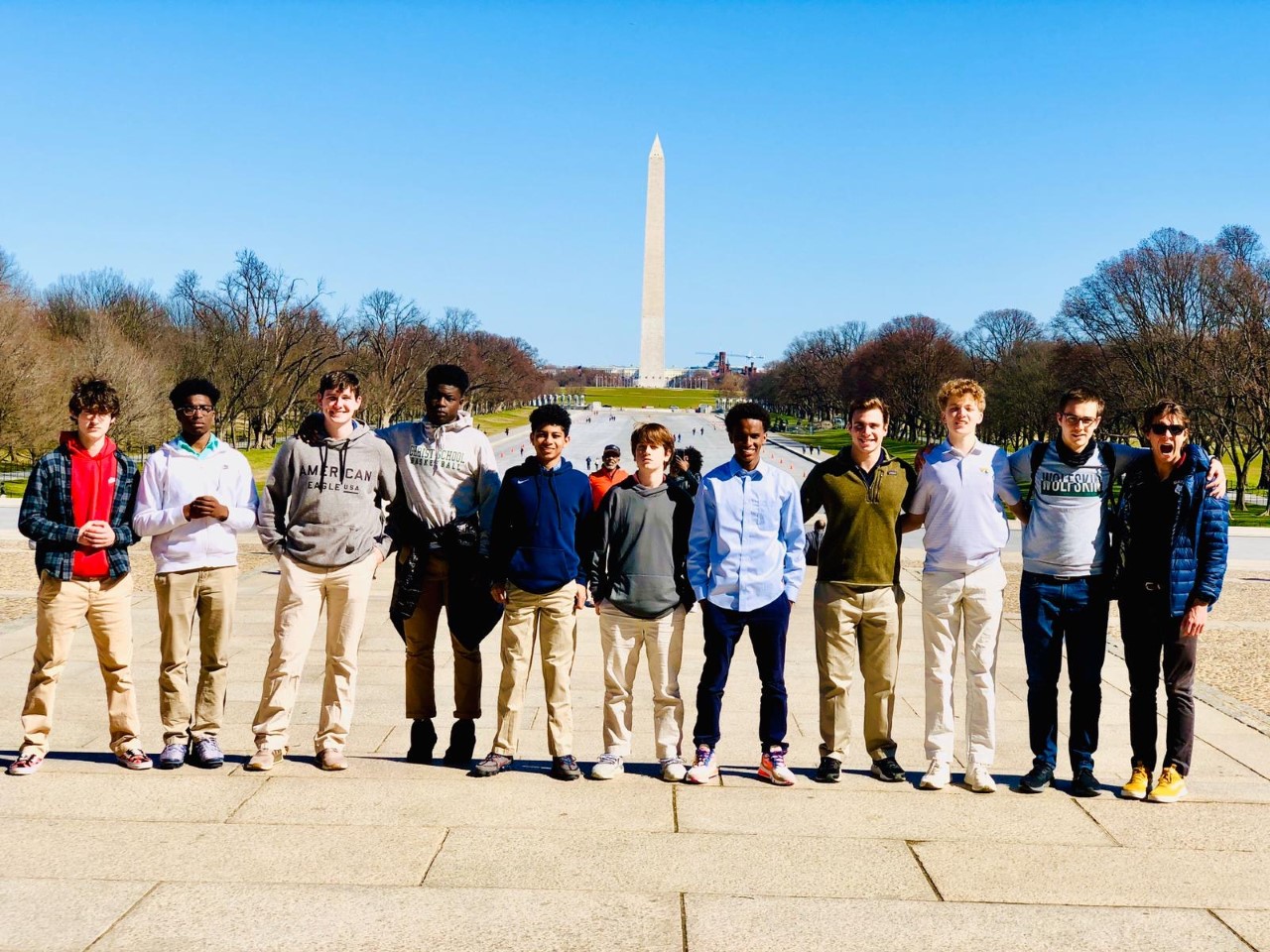 Christ School boys learned more about the fabric of democracy and saw firsthand how vibrant Washington, D.C. remains to this day on the "We Hear America Singing" student trip.
Kaleb Belle '24, Joseph Coladonato '20, Mitch Donahoo '21, Eyob Gill '24, Avery Kessler '23, Tony Murphy '23, Zack Myers '23, Jack Rheney '23, Luke Stone '21, Alex Terziev '21, and Joseph Visconti '20 spent February 29-March 5 in the nation's capital. The Greenies where chaperoned by English Department Chair Emily Pulsifer and Director of Community Outreach Travis Harris.
Washington is known for its world-class museums and the group from Christ School saw its share, along with landmarks such as the White House, the Washington Monument, the Vietnam Memorial, and Lincoln Memorial. A tour of the Capitol Building was made possible by Miller Robinson '12 and the boys briefly observed the House of Representatives in session.
Christ School's Advancement Office organized a dinner with more than 15 Washington-area alumni on March 3 and the Greenies took in a Washington Capitals hockey game on their final night together.
Mrs. Pulsifer said "thanks to this great group of guys for a fun, interesting trip," and that everyone enjoyed celebrating America over the course of six days.
Spring Break for Christ School lasts through March 15.