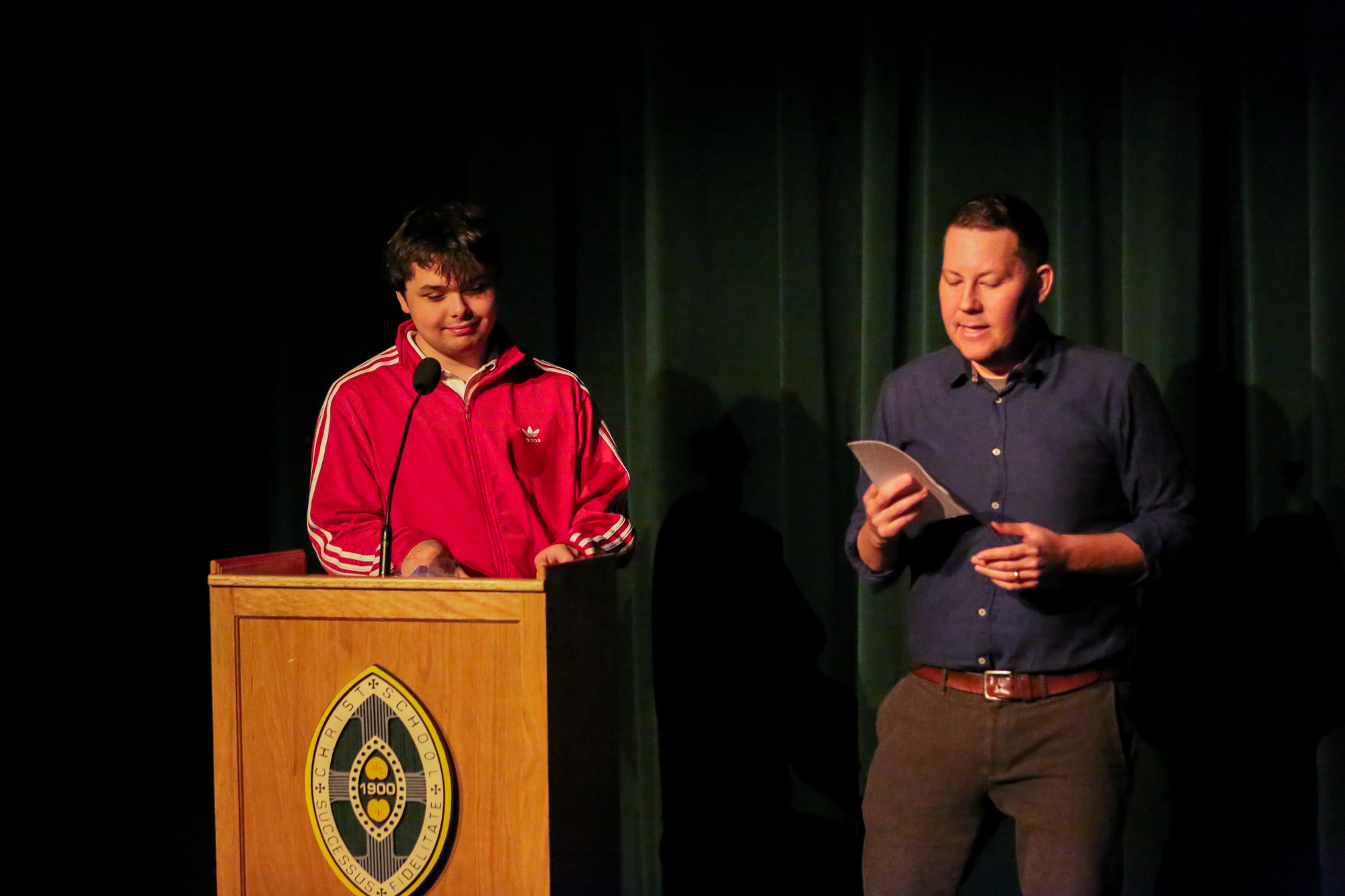 National Poetry Series winner Jon Sands shared some of his finest work and insight into his creative process during a two-day visit to Christ School.
Sands, who is active in New York's arts community, came to campus as part of the Godwin-Hauser Visiting Writer Program.
He has authored two well-reviewed collections of poetry, The New Clean and It's Not Magic. Sands is also co-host of "The Poetry Gods" podcast and a curator for "SupaDupaFresh," a monthly poetry series at Brooklyn's Ode to Babel venue. His work has been featured in the New York Times and anthologized in The Best American Poetry. He has received residencies and fellowships from the Blue Mountain (N.Y.) Center, the Brooklyn Arts Council, the Council of Literary Magazines and Presses, and the Jerome Foundation.
Sands gave a 40-minute reading Monday night in Pingree Auditorium, followed by a question-and-answer session. He was introduced by Max Redic '20, and much to the delight of the all-school gathering, incorporated Durant Long '22 into the performance. The poems that Sands shared with the Greenies were largely comprised of his takes on adolescence.
"I can't think of a time in my life that was more transformative (than high school)," Sands told the boys. "There are no four years where you transform more."
Sands said he takes pride in his authenticity and putting his thoughts into words "unearths all the masks I wear." Greenies had a chance to interact further with Sands on Tuesday as he sat in on four classes and held a poetry workshop with the staff of Christ School's "Struan" literary magazine.
The Godwin-Hauser Visiting Writer Program was created in 2012 and has since brought some of the country's best literary talent to Christ School. The program was made possible through an endowment seeded by Col. William Hauser '50 and author Gail Godwin, who spent time on Christ School's campus as she wrote a book about an all-boys boarding school.