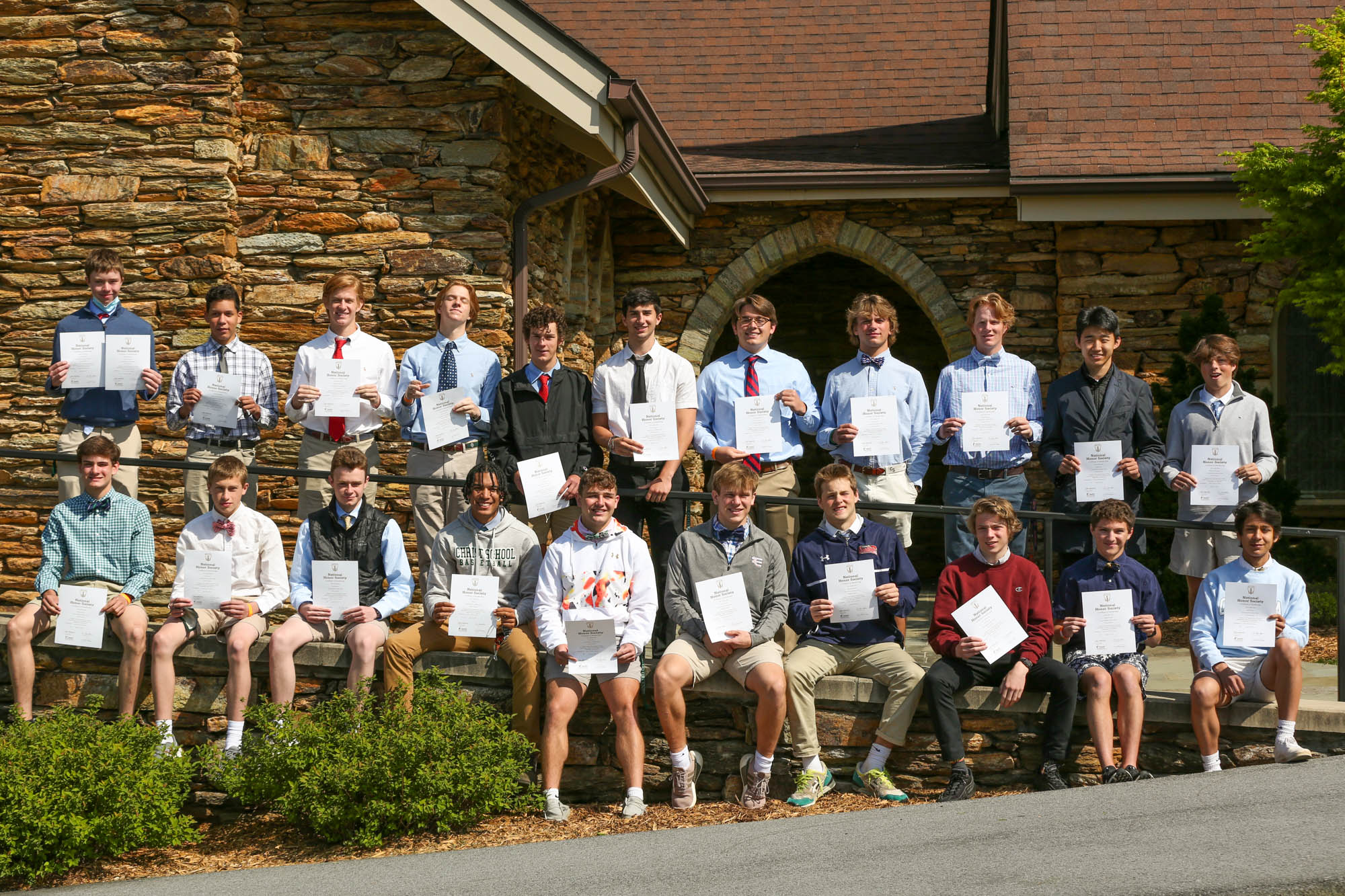 The National Honor Society requires exemplary scholarship, leadership, and character from its members, traits that naturally align with Christ School's values.  
Tuesday's induction ceremony in St. Joseph's Chapel for 22 juniors was a proud moment for the Class of 2022 as a whole.
Certificates were presented to the following boys: Sam Bassett '22, Ty Besses '22, Colin Brazas '22, Gil Cooper '22, Jack Cross '22, Nick Crowley '22, Daniel Du '22, Colson Etheridge '22, Luke Gardner '22, Sanford Gardner '22, Matthew Henderson '22, Charles Howden '22, Frank Howden '22, Michael Jaber '22, Sam Jarrett '22, Matthew Luke '22, Ivan Mora Hernandez '22, Jackson Ogren '22, Emmett Paradine '22, Bryce Sain '22, Wesley Thomas '22, and Ben Wiznitzer '22.
Requirements to be part of the National Honor Society are a cumulative 3.75 grade-point average for at least three consecutive semesters (a minimum of two at Christ School), no disciplinary issues, and meeting all service-learning requirements.