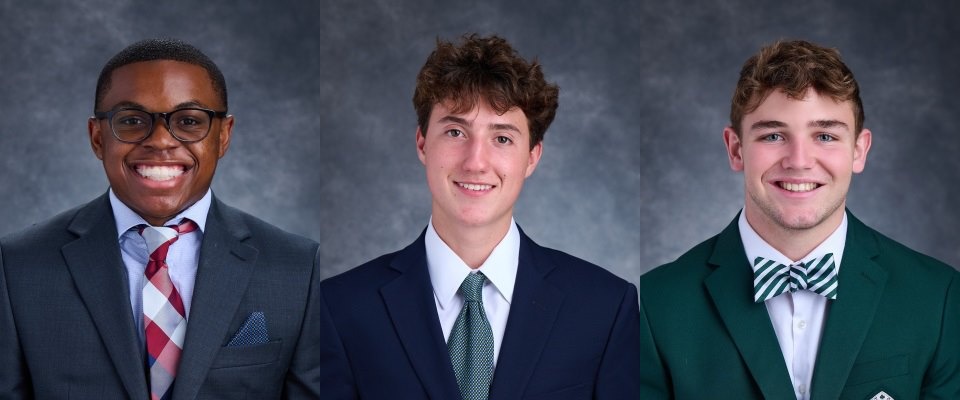 No less an authority than The New York Times can vouch for the way that Christ School is using new and emerging media to accomplish some time-honored goals in education.
Podcasts reach an estimated global audience of 424 million listeners. 
So, competition was incredibly steep for the fifth annual New York Times Student Podcast Contest – over 1,600 teenagers recorded an audio program of five minutes or less in their own style on whatever topic they chose.
Christ School emerged as the only school to have multiple winners.
"In Christ School's podcast studio, the students were able to make unique connections and share their wisdom with the world," Dr. Spenser Simrill said.
"This curriculum allows Christ School students to compete globally in academic projects in the same way that they compete for championships in football, basketball, baseball, and track."
Long before the advent of podcasts in the early 2000s, Christ School's faculty have looked for fresh, innovative ways to empower boys to explore their passions and find their voice. Dr. Simrill and Jesse Breite teach the AP Language students who entered the New York Times podcast contest.
Christ School's first winner, rising senior Kennedy Achugamonu '23, chose to celebrate his heritage through "Naija Boy Chronicles: The Impact of Afrobeats on TikTok." In this program, Kennedy talks about artists who have shone a positive light on African music. In particular, the Nigerian Afrobeat genre has exploded on social media and influenced pop artists like Ed Sheeran and Justin Bieber.
Rising senior Jaron Richardson '23 and recent graduate Bryce Sain '22 teamed up on the podcast, "GIRL-LESS: The Benefits of Life at an All-Boys School," which includes some insight from school counselor Dr. Lisa Garner P'24.
"For me, making a podcast in general, but especially one like ours that included a specialist like Dr. Garner is a such a more involved way to share and learn information because it causes the listener and developer to truly focus on what is being said and shared," Jaron said.
"The whole process of learning about what life is like without girls from a scientific point of view was so easy as we were blessed with such a knowledgeable specialist on our campus. I would recommend for everyone to attempt to make a podcast at some point in their life as it's such an intricate and connecting way to share information to those around you."
The full list of 10 winners is available for listening for free on the New York Times website at this link. 
Dr. Simrill said that a couple other Christ School podcasts of note were "Padawans," a Star Wars-themed program with Frank Howden '22, Peter Roberts '23, and Alex Rivera '23, and "Cross Contamination," with Havilah Cooper '23 and Will Snyder '22 taking on the topic of genre-crossing in music.