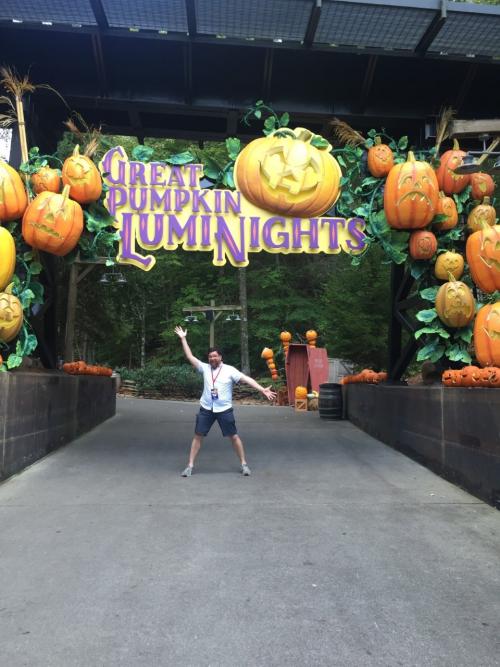 Making a spectacle does not always have to be a bad thing. Matt Cooper '01 is the Founder and Principal Designer at Sparklight (SPRK), a company which provides lighting design for nationwide attractions, theme parks, and special events. Matt is not allowed to discuss every client he is currently working with due to non-disclosure agreements. But thousands of park-goers are enjoying his work this Halloween season with elaborate displays at Dollywood in Pigeon Forge, Tenn., and Silver Dollar City in Branson, Mo. There is an upcoming project for ZooTampa, which has been featured on the Disney Channel. And he is taking on nonprofit work close to SPRK's home base of Lexington, Ky., during the COVID-19 pandemic. Learn more about Matt and SPRK at this link. 
Question: When you look back, what led to an interest in lighting design and how was it fostered at Christ School?
Answer: I was always into music, arts stuff, and I had an interest in the technical side of things. I came to Christ School for my junior and senior years. I wish I had been able to go all five years. Those were definitely the best two years of my growing years and it could be argued were the best two years of my life. I loved my time at school. I was not a sports kid. My activity was theater. I got a chance to hone some of my skills with shows in Pingree (Auditorium), and the Advancement Office asked if I could do some stuff for them. It was like being handed the metaphorical keys to the kingdom and gave me a little ownership. This is one of the few creative disciplines where you have to be really creative and be able to execute. Theme parks provide such a great experience for families and kids. It definitely resonates with me when my kids get to walk through one of my projects.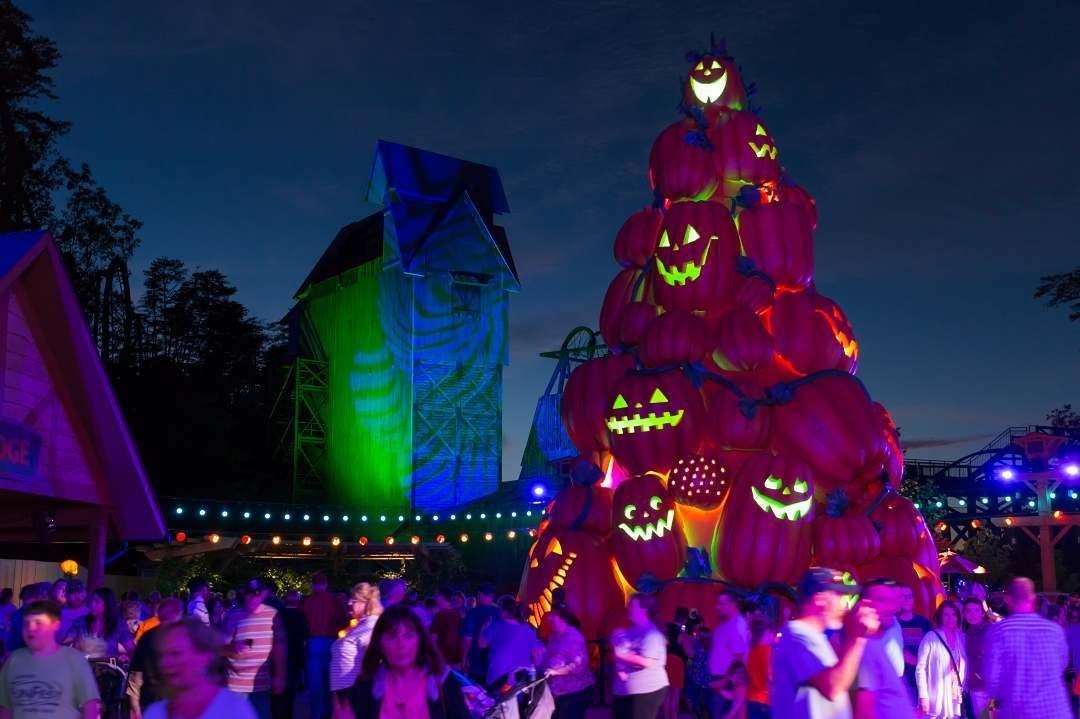 Question: How has the pandemic affected what you do?
Answer: I think for anyone who owns a small business, the metrics go out the window. It is something to be endured, I think everyone gets a feather in their cap for just making it through. As far as what I do, there were some trends already in motion that in some ways this pandemic is propelling forward. You would be surprised. Some of my current clients aren't near maximum capacity (for theme park crowds). And that was the old theory that you had to maximize capacity to maximize revenue. The interesting thing now is that we are learning with limited capacity that the spending per guest is much higher. Several people have indicated that park design may change in the future. There may never be a five-hour wait for a roller-coaster ever again. People seem to be willing to a pay a premium for an intimate experience.
Question: You touched on it earlier but what did your time at Christ School mean to you?
Answer: In a lot of ways, the things I get to do now for a profession are all tied back to what I learned at the school. There were a lot of life lessons I learned at school and it is interesting how much my two years parallel the best years of being a professional and out in the real world. With my 20-year reunion coming up, I really want to try and do a better job of getting more involved in the alumni network and connecting with others. If there is another Matt Cooper running around on campus right now, what can I do to help out? That is definitely something on my radar. I definitely want to be more connected to my roots.